Nowadays, due to technology, kids spend far more time indoors. The average American child spends 4 to 7 minutes outside and more than 7 hours per day in front of a device. That is why we must look for opportunities in which our children can spend more time outside and in contact with nature.
A cozy fall getaway in a place where they can see the great fall colors is the perfect way to take your children to the great outdoors, and they can play, see, smell, and feel nature. All the senses get stimulated when kids are out in nature. The kid's brain can rejuvenate in nature, so your little ones will do well the next time they concentrate and pay attention.
A vacation like this can be as simple as driving to a nearby town since the US has some of the most beautiful autumn leaf views in the world. When we travel as a family and even more so when we include our little ones in the adventure, where we will stay and its amenities is essential because we must make sure that they are family-friendly places. And maybe even a pet-friendly accommodation because many of us have furry members in our families
This list of gorgeous vacation rentals where you can admire fall colors can be the inspiration you are looking for when selecting the destination for your next autumn family vacation. You can find luxurious properties, affordable cabins, or condos that will not break the bank. Be sure to check out this selection of vacation rentals to start planning your family getaway. In addition, some of these beautiful rentals are on the Travel + Leisure list of the best places to see fall foliage.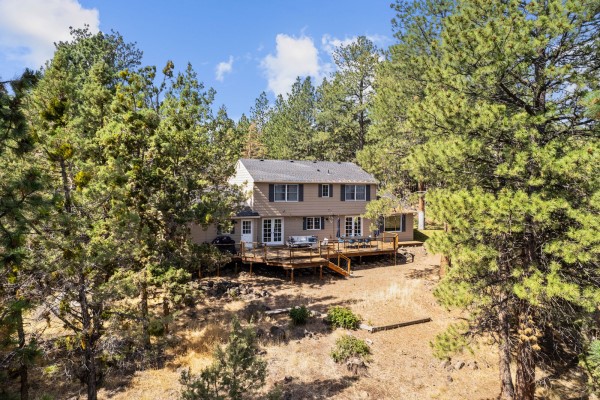 Christian Grace Ranch (Georgetown, Delaware)
Get ready to enjoy this amazing seven-bedroom vacation home, set back on secluded farmland and surrounded by forest. This is a pet-friendly property near Killens Pond State Park, one of the best places to see fall foliage in Delaware. When you stay here, your little ones are welcome to pet and feed live farm animals in the yard!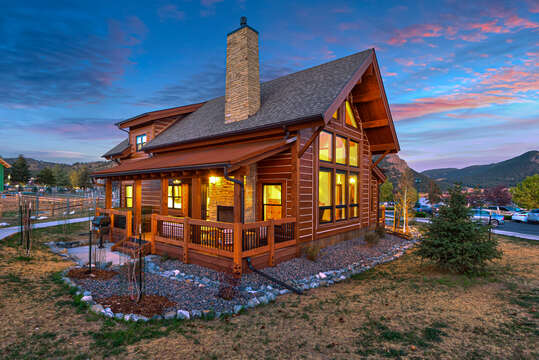 Cabin 30 at Mountain Village at Lake (Estes Park, Colorado)
Come and enjoy this cozy cabin that offers 1,577 square feet of living space for your stay at Mountain Village at Lake Estes. This 2-bedroom, 2-bathroom residence can comfortably accommodate up to eight guests, where you will enjoy a great room with soaring two-story ceilings and an entire wall comprised of oversized windows that looks out over the neighborhood to the towering mountains beyond.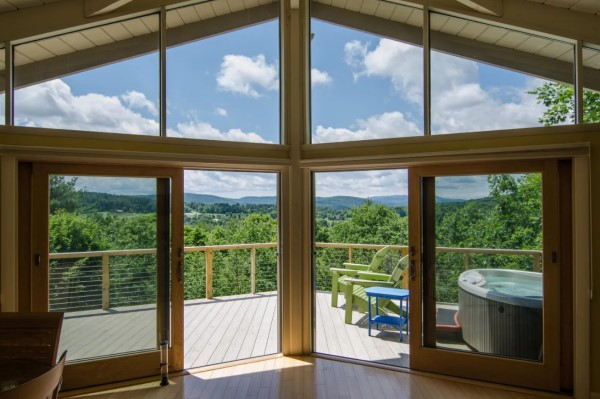 Baker Valley View 2064 (Quechee, Vermont)
Designed to maximize views while giving total seclusion from the road, this three-bedroom vacation rental is the perfect place to enjoy an unforgettable fall getaway with your family. Here you will enjoy Quechee's spectacular fall colors views, convenience to recreational activities, and a comfortable feeling of luxury and seclusion.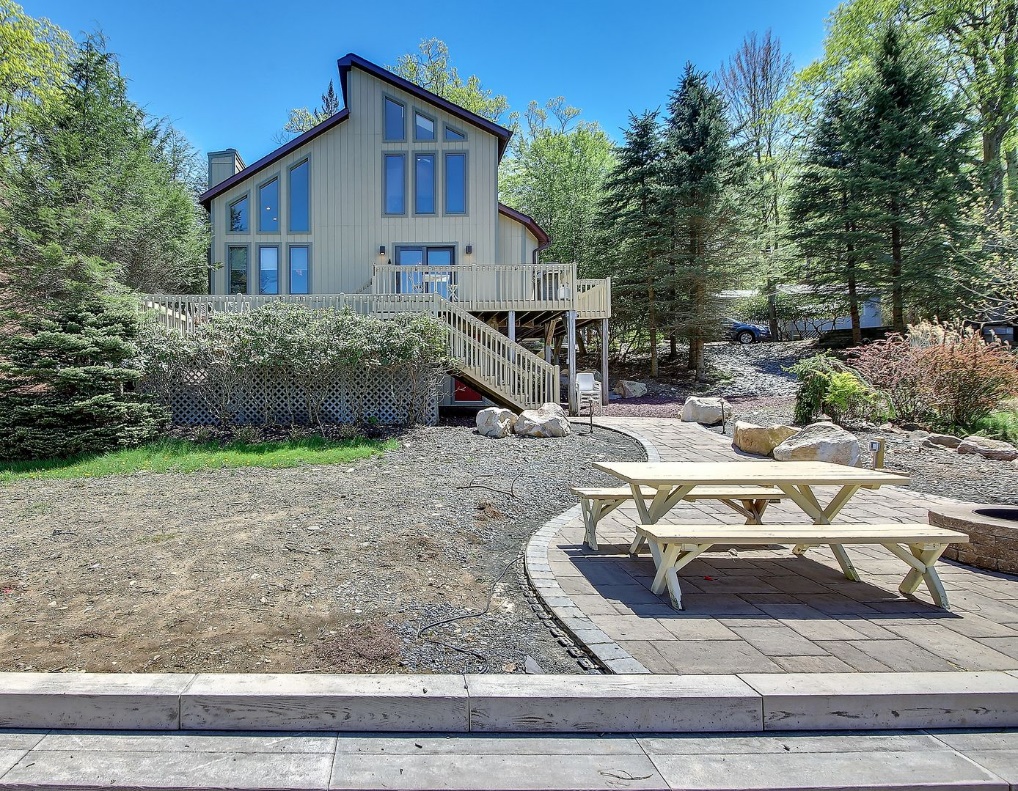 Mirror Lake
(The Poconos Mountains, Pennsylvania)
When you want to spend an incredible fall getaway in a place where the trees put on their best fall colors, by staying in this rental home, you will experience a family vacation that everyone will remember forever. This 4-bedroom and 3-bathroom vacation home can comfortably accommodate up to 13 guests. Here you can enjoy a hot tub under the stars and a fire pit on the patio that offers a space to sit with friends and family.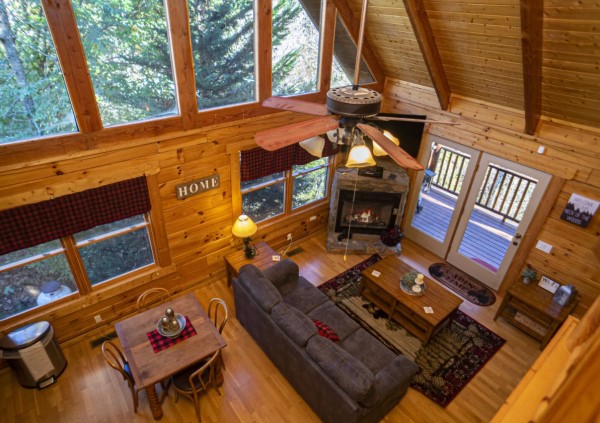 Gratitude Cabin (Gatlinburg, Tennessee)
This is an authentic cabin that is located just outside of Gatlinburg. Your family will enjoy plenty of outdoor space surrounding you. Gratitude Cabin is a three-bedroom vacation rental made with actual wood logs for a rustic feeling. Here you can peek down below at the forest ground from the safety of your window or patio.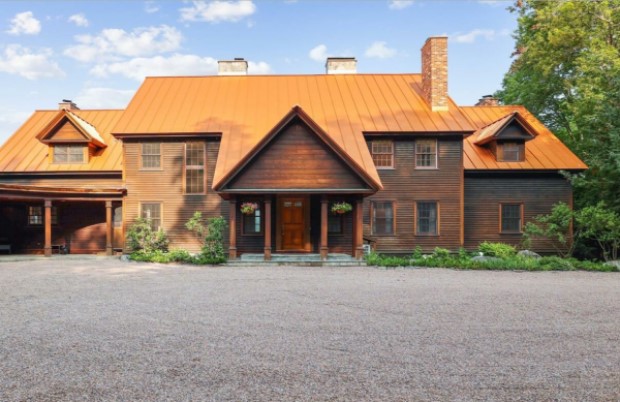 Nine Hearths Manor
(Stowe, Vermont)
Nine Hearths is a 5-bedroom vacation home in Stowe designed by award-winning Yale Architect George Hathorn with amenities such as a ten-person hot tub, a private pond with dock, a spice garden, and hiking trails, perfect for a luxurious family getaway. This secluded property is just minutes from Stowe Village and is truly special for fall foliage vacations and Stowe adventures.
Moon Compass Escape (Cape Cod, Massachusetts)
This four-bedroom and pet-friendly home offer an open concept floor plan to enjoy a comfortable stay with your loved ones. You will spend incredible moments admiring the fall colors with your family around the fire pit with plenty of seating for all – tiny chairs are available for even the smallest family member.
Ridgerunner Cabin (Taos, New Mexico)
This is a lovely vacation rental for families tucked beside the Carson National Forest in the Village of Taos Ski Valley, offering breathtaking views, easy access to fly fishing on the Rio Hondo, and room for ten people. The property includes an authentic log cabin with an expansive upstairs loft, a game room, and mountainside privacy.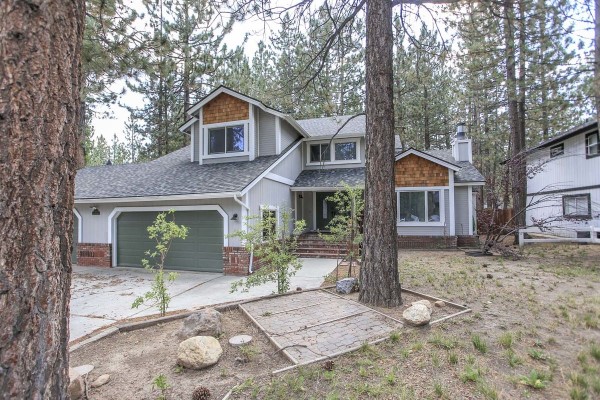 Stormy Bear (Big Bear, California)
Stormy Bear is a beautiful modern four-bedroom mountain chalet with a spacious and tree-lined back yard, a wrapped redwood sun deck, and a private hot tub under the stars. This is a vacation home ideal for families who want to take a mini-vacation to experience the splendor of Big Bear's autumn colors.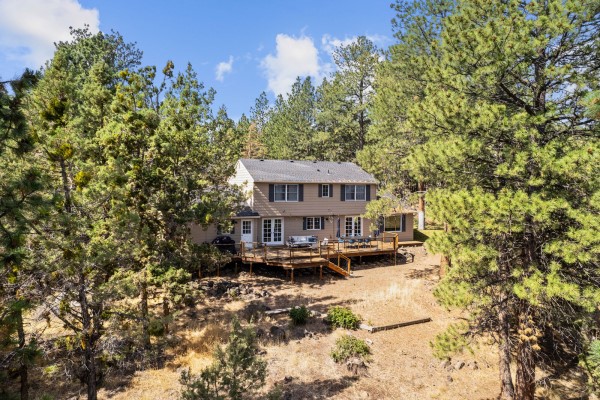 Serenity on 6th (Bend, Oregon)
Experience the best of Bend with your loved ones at Serenity on 6th, tucked amidst the towering old-growth pines. This renovated four-bedroom, four-bathroom vacation home has plenty of outdoor space, with a large deck to enjoy the bluebird skies and stunning fall colors views. There is a family room with a gas stove, a formal dining room looking out upon the large backyard.
In addition to this list of unique family-friendly vacation homes around the US, we also recommend you to check out the 2021 Fall Foliage Prediction Map to make sure that the dates you plan to visit the beautiful destination you choose are the ideal time to see the colors of autumn.