The decision to travel with your kids during the coronavirus pandemic is a tough one. It may be impossible to leave your kids behind, especially if they are still toddlers and teenagers. Well, the challenges that come with flying during the global crisis should not discourage you because airlines are doing everything possible to ensure that you and kids are safe. With a few months of homeschooling and being locked down in the house. Taking a vacation away from home for a little summer is not a bad idea after all. You only need to teach your kids to adopt a few new travel habits, and you will be good to go.
I live in Oregon with my wife and kids but all of my family lives in Michigan. One of my favorite places is Lake Michigan during the summer. I especially love it there for the 4th of July but plane tickets are usually sky high around then. But with Covid-19 plane tickets were dirt cheap and I could not resist taking my family back for the 4th of July. So I bought our family of 5 plane tickets and away we went. We love to travel and vacation together as a family. Check out my website to learn more about us at https://traveltmi.net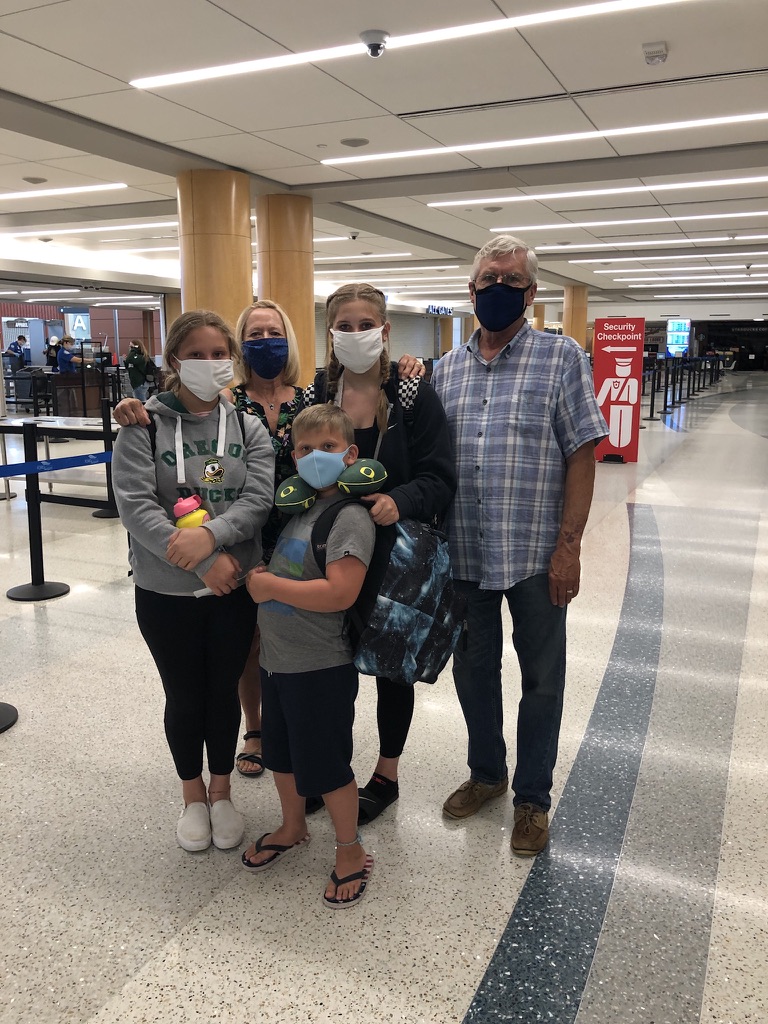 Below are some expert tips that aided us and that can help you navigate flying with kids amidst the coronavirus outbreak.
1. Pack a travel thermometer
Do not forget to carry a thermometer because it helps you differentiate between real illness and someone not interested to take part in activity during the vacation. In case your child was on medication, it will be important if you pack them to so that they will not skip the recommended dose. Relying on local pharmacy will be disastrous because they suffer from shortages most of the times.
2. Talk to your kids
As a parent, it is normal to overthink and be stressed about Covid-19, especially if you have small children who have no idea what is going on in the world. It is imperative to engage in short talks with your children about the precautions needed in the airport and inside the airplane and reassure them that only a negligible percentage of people who get sick become very ill. These may include things like monitoring them not to touch anything and encouraging them to be less anxious. Remember that most kids cannot understand how complex the coronavirus is and hence, make your talks as simple as possible. According to Dr Dawn Davenport, despite their age, children can easily read your facial expressions, so make sure you use a reassuring tone.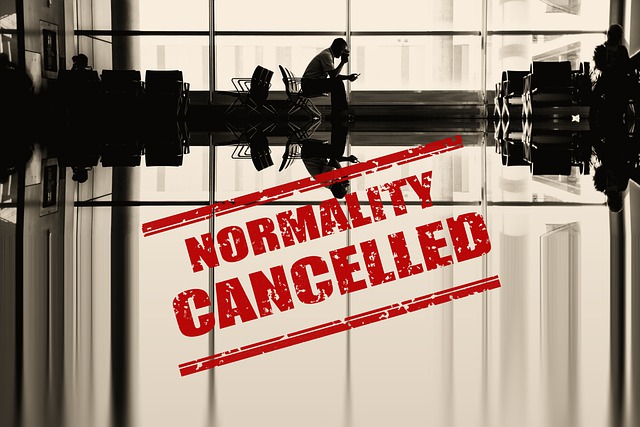 3. Carry your face masks
While most airlines are now offering passengers with face masks, they may lack the right sizes for your kids; therefore, carrying some for them would be an excellent idea. Some airlines allow passengers to use a face covering that hides their nose and mouth. Get a background check on the requirements your airline has and ensure that you are armed with the right protective clothing before you embark on your flight.
4. Stay up-to-date with travel advice
Travel plans can change from time to time due to the pandemic. Stay abreast of all your flight updates to feel relaxed about your upcoming journey. Keep checking with your airline to reduce stress when you are at the airport and focus more on your children. Ensure that you use all the resources at your disposal to make an informed decision about whether or not to cancel your travel plans. According to Dr Amy Nash, a region with few Covid-19 cases can change rapidly within a few days. The World Health Organization global tracking has made things easier as you can track daily cases of Covid-19 where they are occurring.
5. Carry along with you a hand sanitizer
Since the outbreak of the Covid-19 virus late last year, most supermarket shelves became empty of hand sanitizers. Actually, you might be one of the lucky ones to have them in stock and you should carry it with you when traveling. Children are always fond of touching everything, including surfaces and hence encourage them to use hand sanitizers afterward. Besides, they should also sanitize their hands after sneezing or coughing to deter the germs from spreading. Children have weak immune systems, and it is your duty as a parent to prevent them from germs or contracting virus droplets.
6. Wipe down your seating area
The seating area is very crucial since it will be your little crib throughout the entire flight period. Ask the flight attendant for wet wipes that have antibacterial properties then thoroughly wipe the front and back of the seat and your child's seat too. In case there are no wet wipes, use liquid cleaning products and paper towels to clean the entire seat area. Many airlines are now practicing thorough sanitization of seats, lockers and tray tables before passengers come on board but still, it would not be a bad idea to do it yourself.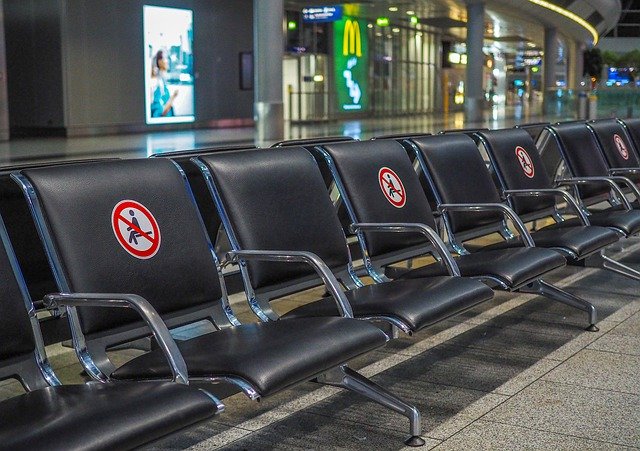 7. Practice hand-washing
Not everyone can afford a hand sanitizer, but still, you can prevent yourself and your children from contracting the virus by washing hands with clean water and soap. Encourage your children to practice hand-washing now and then to minimize the spread of the deadly coronavirus.
8. Cover your kid's seat with a blanket
According to Kerstein, using breathable blankets over the seats will generate an additional barrier between your kid and any germs or virus present on the seat. Blankets by Aden + Anais are highly recommended because of the Muslin materials which are breathable. Besides, they are very simple to wash and air dry.
9. Think about your food options
Ever since the start of the pandemic, airlines have reduced their in-flight meals while others are solely accepting card payments. The best way to reduce the risk of interacting with many people, consider eating food at home before boarding the flight. Of course, children will need food on the journey and will be good if you pack a few snacks for them to eat during the flight, although a well-balanced diet is advisable. Airport outlets also sell foods, but it will be safe to know where the food comes from and who has prepared it.
10. Practice social distancing
Ensure that your children maintain a social distance of about one meter away from other people. Keep them with you every time so that they will not interrupt other people's personal space. Children may be difficult to handle sometimes, but you can encourage them to practice social distancing by rewarding the one who complies with the regulations. This will be like a game, and once they hear about the reward, they will be willing to do everything possible to win.
If you have plans of traveling on a plane with your kids and you are worried about their safety, then this article will be very helpful. Adopt these safety tips and go on that awesome family vacation with your kids, and there will be nothing to worry about!