We show our dads how much we care and love them on Father's Day. It's a big celebration held on the third Sunday in June in the United States, Canada, the UK, and other nations worldwide. A woman named Sonora Smart Dodd started this celebration of Father's Day a few years after the first Mother's Day. She did it by trying to "establish an official equivalent to Mother's Day for male parents." (History.com, 2021)
Since then, the way we honor dad and grandpa has changed over the years. At first, young women gave their dads red roses on Father's Day while they were at church. Then, a decade after this holiday started, tobacco, socks, neckties, and hats were popular gifts.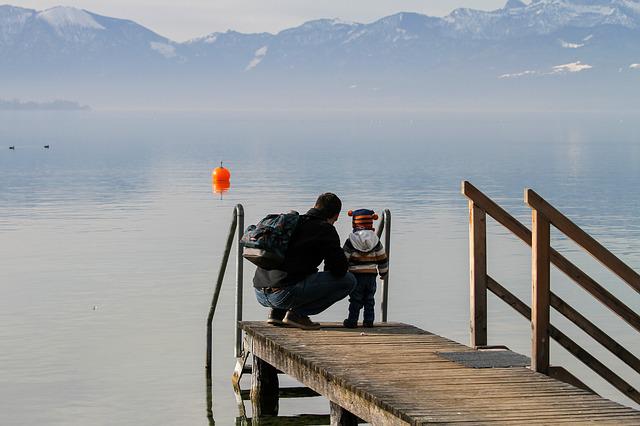 Today, pajamas, slippers, electric razors, grooming products, sports gear, and shirts are all good gifts for dad. But in the last ten years, there has been a significant change. In 2011, a survey found that more than 60 percent of people planned to get dad a gift related to electronics, clothing, or sports goods, while only 6 percent planned to get dad something related to an experience. However, millennials have been spending more on experiences than on things for Father's Day in recent years.
Fortune.com said that in 2017, the amount people planned to spend on a memorable excursion with dad (like golf, a concert, or a road trip) placed it at the top of the list of Father's Day gifts.
Don't fool yourself. Dad doesn't want another tie or tool for Father's Day. Plan a trip with dad this year. You all deserve it. Travel is great because it brings people together in a fun and unexpected ways. Traveling brings people closer together, especially when we go on amazing trips with our loved ones, like our families.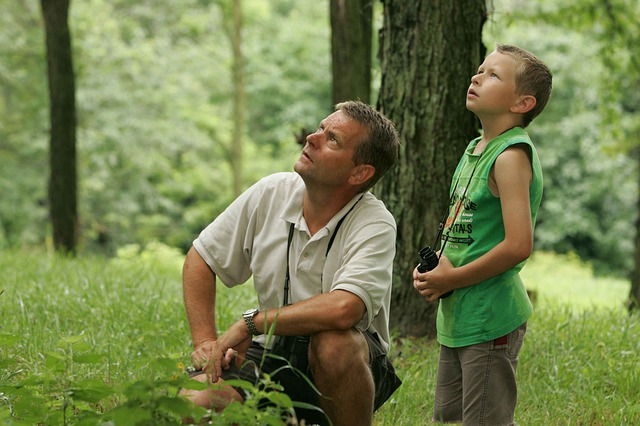 Whether dad wants a vacation with fun activities that will get his heart pumping or a relaxing weekend with breathtaking ocean views, here is a list of Father's Day getaway ideas based on interests that the whole family can enjoy.
Jackson Hole, WY
Father's Day at Jackson Hole is an excellent idea for dads who want to live like a cowboy for the weekend since you can book one of the ranches in the more remote reaches of the Jackson Hole. Start your cowboy-style trip with a horse-drawn covered wagon adventure for an evening dinner with Double H Bar, Inc. In addition, you can ride with real cowboys at the Mill Iron Ranch, located in the Horse Creek Valley, followed by an authentic Western tradition, the Jackson Hole Rodeo. And last but not least, spend a morning at the Aerial Tram for a 360-degree view of the Tetons, Jackson Hole valley, and surrounding mountain ranges. Complete your ride with a brunch with the world-famous gourmet waffles in Corbet's Cabin.
You can add to your Jackson Hole cowboy experience many things to do, such as mountain biking, fly-fishing, or going on a wildlife safari. Also, you can attend fun events, tons of summer activities, and eat at excellent restaurants.
Palm Springs, CA
If your dad dreams of living like the celebrities, a visit to Palm Springs to celebrate Father's Day will be a gift he will never forget. This Southern California oasis known as "Hollywood's Playground" has been a favorite destination for a generation of celebrities. Dad can order the pastrami sandwich Elvis loved from Sherman's Deli or the steak Frank Sinatra used to eat at Johnny Costa's. Then, plan to visit the Indian Canyons Golf Resort to hit the links like Walt Disney or Bob Hope.
Include a superb dinner at Melvyn's Restaurant at Ingleside Inn on your dad's itinerary, one of the most fantastic restaurants in Palm Springs where celebrities may show up. Journalists have praised its food as "beyond comparison." In addition, plan a visit to the Palm Springs Aerial Tramway, a ten-minute journey in a tram car while enjoying the valley's spectacular vistas below. And when you need to rest of all the fun in the city, you can rent a luxurious property among homes once lived in by such Hollywood celebrities as Leonardo DiCaprio and Marilyn Monroe so that dad can complete his celebrity style getaway.
Cabo San Lucas
Cabo San Lucas is located south of Mexico's Baja California peninsula. A family vacation to Cabo is an opportunity to enjoy an authentic paradise where the Sea of Cortez meets the Pacific Ocean. Taking a Father's Day weekend trip to Cabo San Lucas lets you experience exciting activities like sailing trips to the sea, swimming with dolphins, ziplining in the mountains, riding camels on the beach, and jumping into resort pools.
If you want to give dad a little time to himself, you can treat him to a round of golf, a sportfishing adventure, or a day at the spa. And when you plan to pamper dad with a luxurious getaway, Cabo San Lucas is the perfect destination where you can enjoy stunning ocean views from elegant accommodation that may even include a breakfast cooked by your private chef. So without a doubt, Cabo San Lucas is the ideal place to surprise dad and give him a gift that he will remember forever.
Estes Park, CO
Estes Park is a beautiful Father's Day trip for outdoor enthusiast families. Estes Park, Colorado, has easy access to the trails of Rocky Mountain National Park and Roosevelt National Forest, as well as alpine lakes, wildlife sightings, and a plethora of recreational opportunities. In addition, Estes Park features the accommodations and activities to make the ideal Father's Day getaway while making memories with your family.
This lovely town is the scene of a mountain angler's dream. First, you can have the most exciting and memorable fly fishing trip with dad. Then, go for a hike together to see, hear, feel and experience nature. First, check the Hiking in Rocky Mountain National Park for suggested hikes at every skill level. Also, you can plunge into the Poudre River for an afternoon of thrilling whitewater raft trip with Wanderlust Adventure, and they will provide you with the necessary gear and safety equipment.
Smith Mountain Lake, VA
Dads who love wine will appreciate a pleasant stay at Smith Mountain Lake to spend their day visiting the area's national award-winning wineries. Virginia wines have earned a worldwide reputation for high standards, and the nearby vineyards provide unique settings for touring and enjoying the fruit of the vines. The Bedford Wine Trail can be a fantastic gift for dad. This great Virginia weekend getaway is perfect for a grandpa or a dad with a group of grown-ups for this celebration. One big adventure visiting six wineries while enjoying the scenery of the Blue Ridge Mountains and Smith Mountain Lake.
Smith Mountain Lake is also a fantastic option if dad wants to get away from the crowd and anchor in a quiet cove for a day of fishing, swimming, or to relax in the sun. You can rent a boat for him at a marina or bring your boat. If dad is a novice or beginner, the lake is a great place to take a course in boat safety or learn how to sail with SML Sailing School.
Cape Coral, FL
Because its 400 miles of canals allow access to the Caloosahatchee River and the Gulf of Mexico, Cape Coral is also known as the Venice of Florida. This delightful town is a simple and blissful option when you want a little getaway to the beach without crowds and traffic for your Father's Day celebration. As this is a paradise for water enthusiasts, vacation homes on the Caloosahatchee River with a private dock are available, allowing dad to bring his boat and set sail for the Gulf.
You can explore with dad the Rotary Park Environmental Center, then shop at the farmers' market together to end your day with a delicious dinner from various food truck vendors offering unique street food. Finally, stop by the Southwest Florida Military Museum, dedicated to honoring the military and educating the public through displaying and preserving military memorabilia. In addition to this, Cape Coral is a laid-back beach town where your foodie dad can visit a vast and diverse collection of independent restaurants because of its proximity to the world-famous beaches of Fort Myers Beach and Sanibel.
Kailua-Kona, HI
When dad love to surf and is a coffee enthusiast, there is no better place to visit for Father's Day than Kailua-Kona on The Big Island. Surfing on the Big Island is available to all skill levels. Sign up dad for one of the local surf businesses to take a two-hour class and experience the thrill of riding a wave. Kona Coffee is world-renowned and consistently rated among the very best gourmet coffees in the world. You can book a visit to the Kona coffee farm. The nation's only living history coffee farm is open for you to explore with an admission fee.
Spend your weekend relaxing together at Mauna Kea Beach or Hapuna Beach, two of the most popular white-sand beaches. Experience with dad a must-do activity in Kona, the manta ray night dive. It is a nightly diving or snorkeling excursion where you can float between giant and harmless manta rays that come so close that you could touch them if you wanted to.
After enjoying this excellent water activity, you can try a helicopter charter ride to learn about Hawaiian cultures and traditions, combining aerial sightseeing and on-the-ground experiences.
Finally, honor the ancestral stories of Hawaii by participating in the host culture's spiritual, historical, and oral traditions. Kona offers accommodation options for every budget that can suit your family's needs and the type of Father's Day experience you wish to enjoy. From five-star hotels, lovely B&Bs, or rental homes with enough space for the whole family.
Park City, UT
Summer vacations to Park City may differ from winter ones, but the enjoyment you can have on Father's Day won't pale in comparison. This could be the destination that a dad who loves sports would love. First, take Dad to Utah Olympic Park and let him explore museums to learn about the 2002 Olympics and the chance of spotting an aspiring athlete practicing for a future event. Then explore more history of the area with a visit to the No Name Saloon, where the beer and whiskey menus are practically limitless. Finally, finish your exciting adventures with a visit to the Butcher's Chop House and Bar. Offering dad's favorite meal with an elegant atmosphere, a dinner at the Butcher's promises to highlight his visit!
And if dad is a weekend cycling fan, whether he is a beginner looking for some fun activity or a professional rider seeking to join teammates for support while enjoying some scenic location cannot find a better place than Park City. The atmosphere and cycling experience here will thrill him—what a great gift to celebrate a dad who loves cycling.