You can homeschool your kids and take them around the world where they learn amazing, incredible things about cultures, history, and people themselves. Your children, however, are not the only ones who can learn on the go. You too can learn and progress your career while you are off on a big adventure that lasts months or even a few years. This is all thanks to the increasing popularity of online degrees.
In the past, online degrees were more a last-case option, but today, thanks to demand and massive new funding, online degrees have not only seen a resurgence but a new era entirely. You can learn with the full power of today's technology and make serious headway on your professional goals even while you are on the go.
There are some things you will need to consider in advance, however. For example, if you are completing a nursing degree that requires clinical training, you will need to be home for that hands-on training. However, certain programs don't have campus or clinical training requirements. One of the top DNP nurse practitioner programs out there is Executive Nurse Leadership, which is a 100% online program that helps prepare you for a new career in nurse administration and leadership.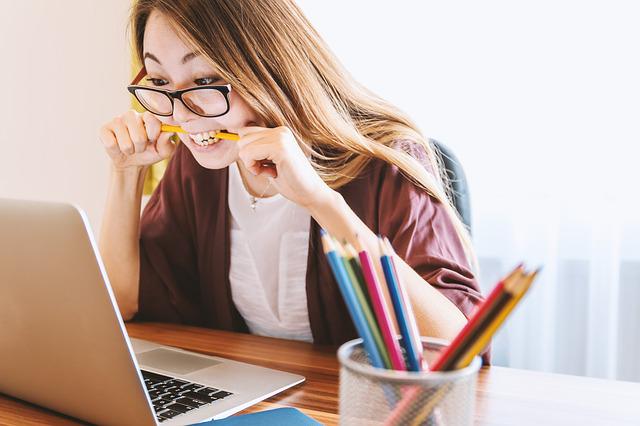 In both cases, you can commit to your online degree while abroad on an extended vacation. Staying productive, and still making time for your family and your trip, however, can be a challenge. That is why you will want to use these top tips to help you get started.
1.    Be Aware of Your Commitments and Responsibilities Concerning Your Degree
Just because your degree is online does not mean that it can easily be completed while you are off on a big adventure. Some online degrees are still meant to be completed with full-time dedication. This is not what you want. You need your degree to be flexible and to work with you. Always check and even ask what your responsibilities will be during your degree so that you go in with eyes wide open.
2.    Ensure You Always Have a Strong Internet Connection
Never assume that you will use the hotel Wi-Fi or that you will have service where you travel. Keep that connection in your own hands. Many out there work remotely and travel the world and to ensure that they always have internet and they can meet their deadlines, they have a variety of internet solutions on hand. There are many solutions out there, from using your data in countries with great cell infrastructures, to even using a satellite internet service when you are out in the middle of nowhere (even the ocean).
3.    Download Coursework and Content in Advance
Even with an internet solution, you will want to download as much as you can while you still have good Wi-Fi. This will help save you a lot in comparison to always using your data or a more expensive internet solution and can make it easy to catch up on content while on the go, for example on planes or trains.
4.    Ensure You Have the Best Tools (Hardware and Software)
There are many tools that you should consider for your degree. Hardware tools include having a second monitor, noise-canceling headphones, and even a Bluetooth keyboard. You will want to keep the hardware you bring to a minimum of course, as more just means extra packing, but if you find it drastically improves your ability to learn and work on the go, it will always be worth the extra weight.
As for software, know there are many great tools and solutions out there that you will want to consider for your degree. A text-to-speak tool can help you listen to your notes and even make audiobooks out of documents so that you can revise while driving or even on walks. There are note-taking apps, scheduling apps, and so much more.
One thing to keep in mind when choosing these software tools is that they should be cloud-based. This means the data and information will be backed up and online, even if something bad were to happen to your laptop.
5.    Get IGet Insurance and Have Savings
Things happen when you travel. Things happen around kids. Things just happen. Not only should you get insurance coverage for your laptop, but you should also have special savings to cover damages and even a replacement (since most insurance programs repay you, rather than pay upfront). This will give you the peace of mind and security net you need to travel while you study.
6.    Slow Travel
Your family and kids will want to get out there and see all there is to see, which can be counterproductive to studying and taking the time to learn. The good news is that slow travel is the ideal way to study. Not only will it give you the time to study and focus on your degree, but you will also be able to immerse yourselves in the area you have chosen.
What slow travel means is that, instead of staying in one place for a few days or even a week, you commit to it for a month or more. Use that as a base of operations to then explore the area on day trips.
7.    Make Time for Your Family
When you are on a life-altering adventure together with your kids, you need to spend time with them. Going on day trips is a great way to explore an area together but you will also want to build a routine together.
Your kids will need to be homeschooled. You can work next to your kids while your partner homeschools them. You will all need breaks – make a healthy snack or go on a walk together. Spend every evening together playing board games or otherwise spending time together as a family.
You can work and study while you travel, and you can do it while raising and educating your children. Adjust your approach and figure out what works for you, and you'll be able to enjoy a wonderful life together as you explore the world.