Are you eager to spot big cats in their natural habitat? Do you know in which regions big cats are predominantly found? While it is true that all animals are worthy of adoration, big cats have a charm of their own owing to which they are extremely popular among wildlife enthusiasts.
What distinguishes big cats from other animals is their fierce nature and feline beauty. So if you have a wildlife holiday on your mind, Naturetrek is a good place to begin your search for some great tour packages. Here are the top 10 destinations around the world where you can watch big cats in action.
Masai Mara, Kenya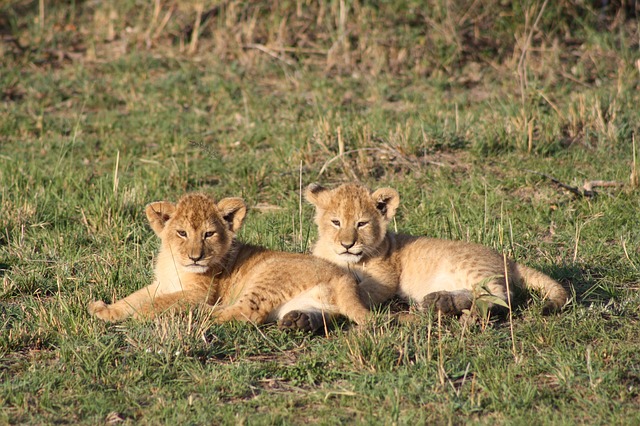 Home to a wide variety of animal life, Masai Mara gained the status of a wildlife sanctuary in 1961 and it has been attracting holidaymakers since then. This world-famous game reserve boasts ravishing grassy plains and a stunning landscape, the sight of which can fill anyone with delight. The sightings of lions are quite common in this reserve. If you are lucky enough, you might even spot leopards and cheetahs. The best part is that the inhabitants of this region are friendlier than you expect. So, before you pack your bags and head to Masai Mara, make sure you buy a decent camera to capture wonderful moments that will stay with you forever.
Nagarhole National Park, India
Regarded as India's best tiger reserve, Nagarhole National Park boasts pristine natural beauty and is frequented by multitudes of wildlife buffs each year. If you are on the lookout for the rare and notoriously elusive leopard, you will fall in love with this place. Most notably, sambar deers and crocodiles are a common sight in this region. So, see to it you visit Nagarhole National Park with your closest buddies to pave the way for a memorable wildlife viewing experience.
Coto Doñana, Spain
Coto Doñana is mainly known for its beautiful wetlands and pine forests, one glance of which is enough to fascinate the senses of beholders. This wildlife destination boasts a large array of animals like red deers, water buffalos and wild boars. The main highlight of this destination is the heavily spotted Iberian Lynx – the world's rarest big cat. It is recommended that you come here with your friends who love birds as this reserve features a lot of African migratory birds. You can also visit nearby villages and appreciate natural views to double the enjoyment. Therefore, embarking on a wildlife safari to Coto Doñana will ensure you return home with cherishable memories.
Moremi Game Reserve, Botswana
Moremi Game Reserve boasts diverse habitats and several scenic viewpoints from where you can observe your different animals.  The abundance of wildlife in this region makes it a huge favourite among nature lovers. In fact, a safari trip to this reserve gives you the golden chance to be in close proximity to big cats like leopards, lions and cheetahs. So, if you want to break away from your hectic schedule and revel in the magnificence of nature, Moremi Game Reserve is the place you need to explore.
Kruger National Park, South Africa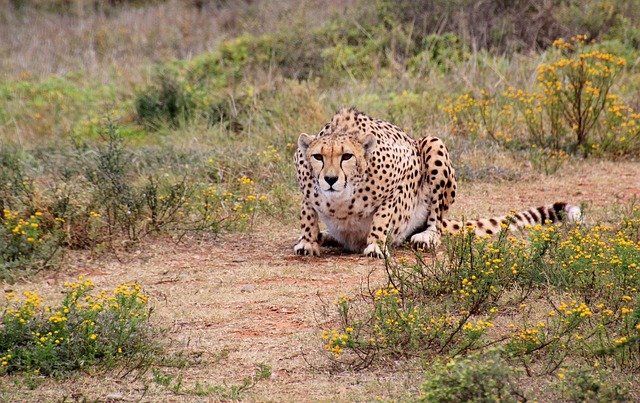 Established in the year 1926, Kruger National Park is South Africa's most renowned wildlife reserve, thanks to its remarkable landscape. Tourists have reported sightings of big cats like leopards, cheetahs and lions in this region. What's noteworthy is that the park is inhabited by more than 40 different types of mammals such as elephants, giraffes, rhinoceroses etc. While the main focus of your safari tour is big cats, you should also keep an eye out for other majestic animals to add to the fun.
Ruaha National Park, Tanzania
Ruaha National Park boasts some of the finest views that Tanzania has to offer and it promises year-round leopard sightings. The vast landscape and exciting birdlife of this park is true delight for wildlife lovers. Above all, almost 10% of the world's lion population is found in the Ruaha National Park. Other animals that you can spot in this park include elephants, hippos and wild dogs.
Hustai National Park, Mongolia
Declared a protected area by the Mongolian Government in 1993, Hustai National Park covers an area of 506 square kilometres. It features more than 30 snow leopards whose sighting is based on luck. Birds like gadwalls and little stints can easily be spotted here. Moreover, the surrounding landscape of this park is ravishing enough to leave you enthralled in an instant. So, if you are looking to get closer to wildlife, you cannot find a better destination than Hustai National Park.
South Luangwa National Park, Zambia
Opened in 1972, South Luangwa National Park is nothing less than a wildlife paradise for animal lovers as it shelters a large range of mammals like impalas, African buffaloes etc. The dominant ecosystem of this park is the woodland savannah. Moreover, it is home to hundreds of unique bird species which are not found anywhere else in the world. Speaking of predators, South Luangwa National Park features a large population of leopards and it is not uncommon to spot prides of lions in this region.
Pantanal, Brazil
Pantanal is one of South America's most picturesque wildlife destinations that draws wildlife enthusiasts from across the globe. This place boasts an incredibly high concentration of jaguars, which are now classified as highly endangered animals. It is so because jaguars are on the verge of extinction due to illegal hunting practices. Here, you can also expect to catch a sight of rare animals like giant river otters, marsh deers etc. Since the Pantanal wetlands are home to a plethora of bird species, birdwatchers are not going to regret this trip at all. The nicest thing about this Brazilian destination is that it is ideal for boat safaris and walking tours as well.
Ranthambore Tiger Reserve, India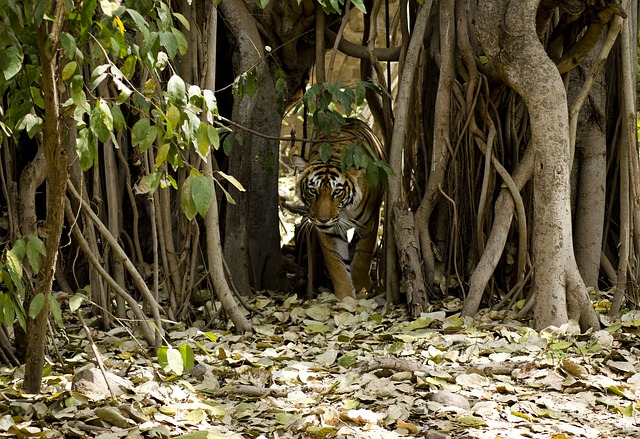 The Ranthambore Tiger Reserve is a great wildlife destination for travellers who want to spot beautiful animals and take delight in natural beauty. Big cat lovers can easily encounter the Bengal Tiger and Indian Leopard while exploring this park. In addition, this reserve houses a huge population of sloth bears, striped hyenas, wild boars etc. Therefore, if you are seeking an action-packed safari adventure, you must not miss out on the Ranthambore Tiger Reserve.
Encountering big cats in the wild can be very thrilling. Whether it be a ferocious tiger or a fast paced cheetah, all big cats have certain special traits which make them stand out in the animal kingdom. So, if you want to break away from your daily routine and watch these majestic beasts in action, get started with planning a trip to the aforementioned destinations.