Many consider Guam to be a shopping paradise, and shopping is often one of the highlights of tourist trips made here. Aside from apparel, jewelry, electronics, and makeup, shoppers often look forward to hitting some of the popular supermarkets in Guam. These are where visitors can buy everyday items, like snacks, toiletries, and household accessories, that are priced more affordably than those in hotels or resorts. Supermarkets are also a great place to source souvenirs or gifts for loved ones at home.
But just like shopping for other goods, shopping for groceries can also get rather expensive, even considering the duty-free price tags. However, this is only more likely to happen if you don't know where to look for discounted deals, where to shop for affordable items, or where to look for promos.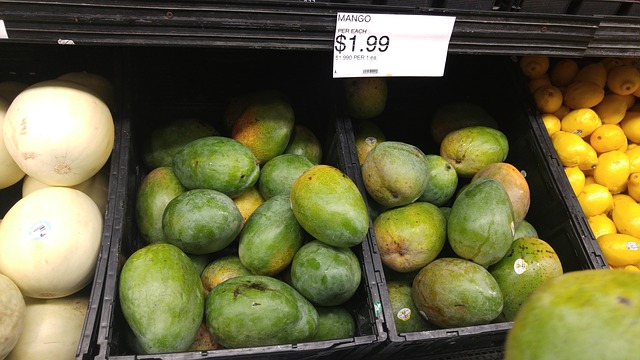 Your trip to Guam will be even more enjoyable if you can grocery shop all you like, but still save a considerable amount of money. That said, here are some of the best tips to save your cash while you do your groceries in this American island territory.
1. Search for the Best Groceries in Advance
Planning part of your trip around where you'll grocery shop will save you a lot of time, money, and stress. Even before your trip, it's good to know exactly where you should go. Of course, you can visit big grocery chains that are already known for discounted products, like Payless Supermarket or Cost-U-Less. But other establishments, like mom-and-pop shops and Asian groceries, may offer even better deals.
You'll also want to find one-stop-shop groceries where you can find a great variety of items and not only the essentials. This way, you don't have to make multiple trips to other stores, which in turn saves you money on transport. A simple search online will help you find the best budget groceries to visit near where you will be staying.
2. Subscribe to Online Websites or Apps
Speaking of shopping plans that you can do online, it's also a good idea to visit a particular supermarket's website or to download shopping apps. Some supermarkets, like Kmart, offer discount coupons for certain items on their website. Kmart also has its own app. It's best to call individual grocery outlets, however, to see if these coupons or promos are available in their Guam locations.
During the Black Friday and the holidays,Kmart enhanced their discounted deals even further with tremendous discount and holiday sales.Kmart offer 50% off to the living room furniture and upto 30% off on major home appliances.If you have to get an idea about the amount of products after the discount percentage off is applied,then give a try to the online discount calculator that allows you to calculate the original price of the product after discount.Also,the original price calculator enables you to find the amount you have saved after discount by doing shopping online with Kmart with price difference graph.
Another app you can download to help you score good deals is Shop Guam. Shop Guam notifies you about ongoing promotions for dining and tourist activities, and its e-Festival shopping event is one of the most anticipated in Guam. You could stand to get great deals for common grocery items on Shop Guam, so be sure to download the app before your trip.
3. Take Note of Particular Sale Periods
Guam groceries may also hold sales promos for certain days, like the 10% off for senior citizens promo popularized by Ross Supermarket. There are also some off-season sales for items like winter clothing. These sale periods are definitely a good time to find discounts.
Take note, however, that these promo periods draw a lot of like-minded customers who are also hunting for deals. Only go to the grocery store during the sale season if you're ready to compete with other customers and endure long lines.
4. Buy Certain Items in Bulk
Guam supermarkets are famous for their awesome bulk deals. You should take advantage of such bulk deals for items like chocolate, candy, chips, and nuts.
If you already consume a lot of these items at home, or if you intend to give them as gifts, buy them in bulk. Calculate how much they'd cost per piece, and you'll find that you've saved a lot of money.
5. Buy Fresh Produce Items in Smaller Portions
On the other hand, buying in bulk shouldn't apply to other types of grocery items such as fresh produce. If you're not staying in Guam for a long time, you likely won't need whole vegetables or whole pieces of fruit. And if you have limited space in your fridge—or, if you don't have one at all—you'll have a problem storing these items.
That's why it's good to buy fresh items in halves or quarters so that you can consume only what you need. Not only will you save money, but you'll also reduce your potential food waste.
6. Take Time to Scour the Shopping Racks
Grocery shopping in Guam is best enjoyed if you have the time to treasure hunt. There are some great finds, like discounted snacks and condiments, that are actually tucked away in corners or hidden from view.
Here's a pro tip from experienced shoppers in Guam: take the time to check the upper and lower shelves of each aisle. Who knows what you'll find behind the outer layers of the product?
Get the Best Grocery Deals in Guam
Outlet stores and malls aren't the only places in Guam where you can have a memorable shopping spree. Many of the most gratifying deals can be found just in supermarkets and grocery stores. Save your money with these tips, and have an even better shopping experience than you bargained for!