Travelling can be fun. But, flying with children for the first time is an unprecedented task. Imagine a bored and whiny child throwing tantrums while people judge your parenting skills. It might add more to your woes if your flight gets delayed with long waiting hours.
You can't avoid flying with children if you are planning for a family trip.
Is there anything that you can do for these poor kids? The answer is Yes.
Calming your kids can prove to be science, and you need to be Einstein for that. Prior planning and implementations can help you ease the stress when you are flying with kids.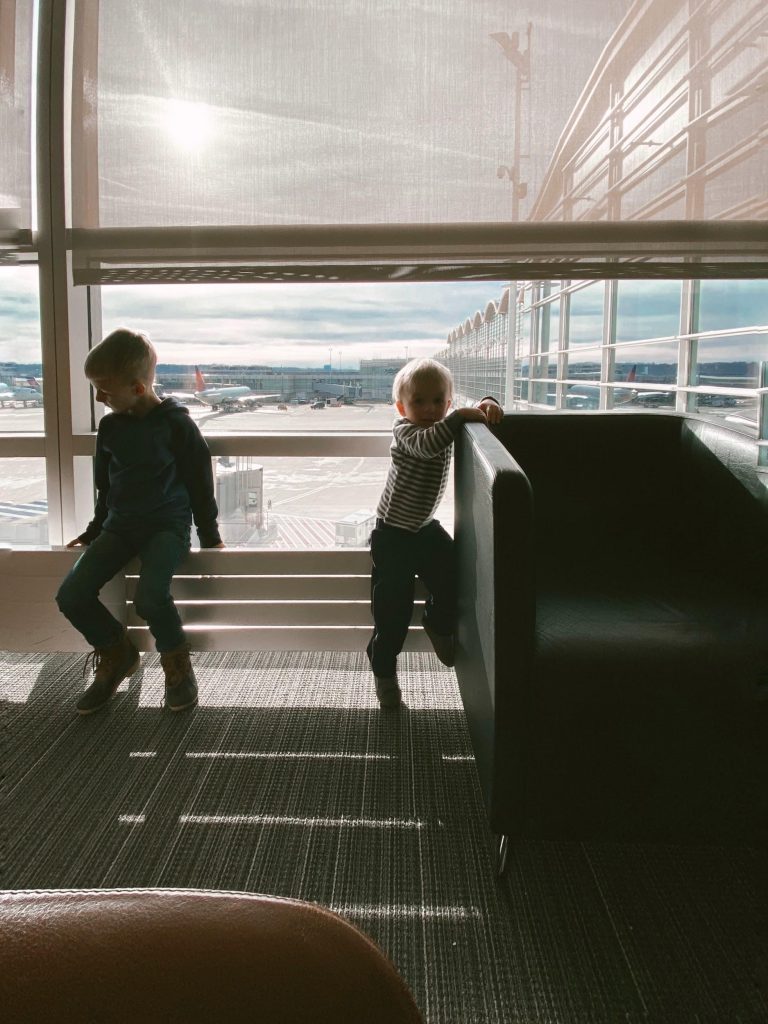 Here, we have shared the checklist that you can follow to avoid a hassle in the airport with kids.
How To Ease Stress On Airport With Kids?
So, you've decided to take off with your kids. It doesn't matter how old your little one is, forget about the spontaneous planning and plan well in advance.
●     Early Departure
Time is of the essence when preparing a kid for the flight. 70% of the parents who have traveled for the first time with their parents may miss out on their belongings.
Make sure that you have kept all the belongings of your young ones before departure.
Avoid unnecessary rush and plan ahead of the time in order to get to the security check and arrive at the gate.
●     Be Prepared For The Delay
Terrible weather, tedious security checks, or there can be many possible reasons for your flight delay. The key is to get prepared for the worst.
We know how dicey a kid's mind is. Be ready to face terrible mood swings of your kids if you are in a queue or on the flight. It is essential to understand what to expect at the airport.
We would suggest you create Dos and Don'ts at the airport. It is better to reach out to the airport authority of your city and plan well in advance.
●     Plan Before and After The Flight
While you are on-board, you can indulge your kids with movies and comics. The real tussle is handling your kids before and after the flight. As said earlier, "plan well ahead of the time."
Get in touch with the airport authority of your city and find out their whereabouts. First, get loaded with the snacks and eatables before boarding. Also, try to give your kids a sound sleep. A sleep-deprived kid may feel cranky and irritated.
Most of the airports have play areas for toddlers and kids. They have inner playgrounds for the kids that can serve as great surprises for the kids. These playgrounds might have replicas of airplanes, climbable slides, and soft toys for the toddlers.
●     Book Airport Hotels Or Lounges
If you have a connecting or a layover flight, it can be a pain in the ass with the kids to stay at the airport. It is even harder to find an affordable hotel or lounge near the airport.
You can go online and book lounges in advance. These lounges have special arrangements for the family with kids/toddlers. Opting for the airport lounges is a better idea to ease the stress after flying with children.
Your kid would be more comfortable and will be able to take sound sleep before boarding another flight.
●     Use Convenient Strollers
The idea of taking your child to the airport or on a long trip sucks. You might even feel the need to switch from your heavy-duty strollers to a considerable-sized stroller.
For this purpose, we would recommend the umbrella strollers. Umbrella strollers are lightweight and come with a shoulder strap. Their curvy handles and fabric seats make it more comfortable for the kids.
You can look up various guides before choosing the best umbrella strollers for travel. But, make sure that these strollers are safe and equipped with the harness. Most of the umbrella strollers come with storage for carrying children's luggage at the airport.
●     Keep Equipped With Games
We know how hard it is to tackle the mood swings of kids. They may indulge in a single activity for long or might get bored and need a new activity.
Besides electronic devices like tablets, mobiles, and movies, you may carry some old-fashioned products to beat their tantrums. Board games are always fun to try and what's better than a fun-learning board game.
Try to look for the best kid's travel gear, which consists of the toys and playset that you can carry to the airport in the child's luggage.
●     Try To Avoid Jet lag
We know how irritating a jet lag can be. Jet lags are caused due to the unusual and disturbed sleeping patterns due to traveling and different time zones.
Kids are already cranky, and jet lag might even make the situation worse. Try to tackle the jet lags using the science and advice method. The best practice to avoid jet lags is by using the right time zone.
Try to adjust your baby's sleep patterns and meals according to the time zone of the place you are traveling. Not just for the baby, this advice should be adopted by everyone who faces jet lags.
Stay hydrated, take sunlight, exercise, and breathe to take out the stress of jetlag at the airport with kids.
Do's and Don'ts of Flying With Kids:
If you are willing to fly with kids, we have shared the Do's and Don'ts while flying with your child.
DO's:
Bring Packed Snacks to the airport
Depart as early as possible to avoid delays in security checks.
Collect books and movies to watch for kids.
Book a seat with your kid to keep an eye on them.
Use child diapers or book seats near the restroom
Prepare your child's airport luggage and use an umbrella stroller.
Don'ts:
Avoid heavy luggage
Let them kick the front seat
Let your kids play loud music.
Avoid flight with connections.
Final Thoughts: How To Ease The Stress In Airport With Kids?
So, here you go folks? Have you planned your holiday yet?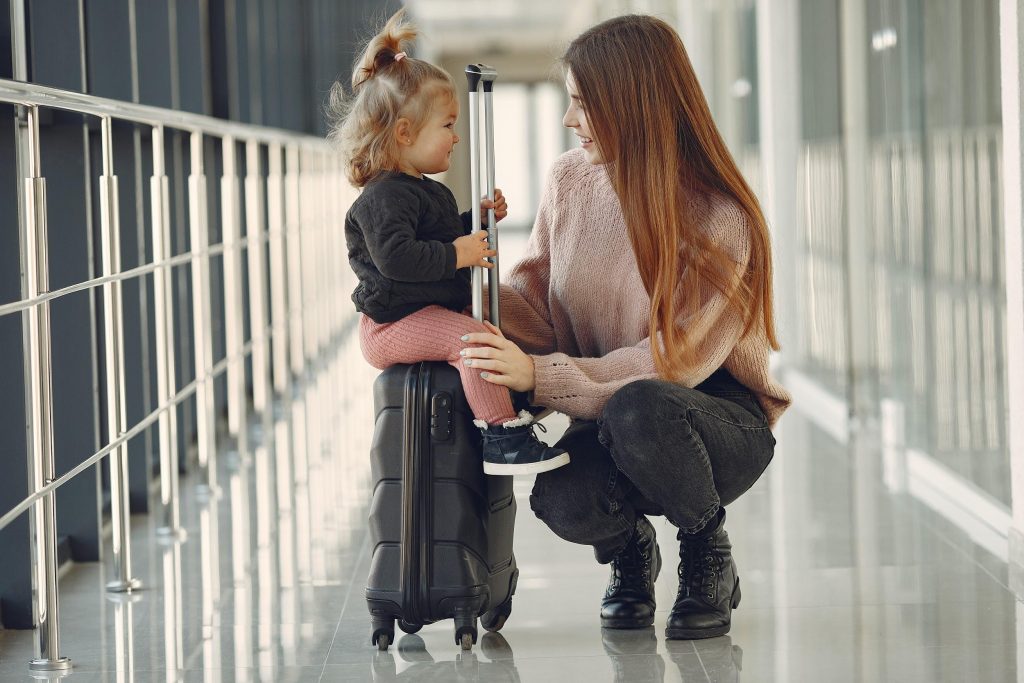 We have laid out a comprehensive guide to ease the stress at the airport when flying with children.
Prepare for the worst and train your kid on how to tackle if they get separated. Make sure that your child remembers his name, address, and parent's name.
We hope this detailed guide makes your trip less stressful while flying with the kids. We would love to have your opinion on how to ease the stress at the airport with kids.
Also, you can ask any questions in the comments box.