(Photo by William McAllister from Pexels)
Just like Sydney has an attraction for every type of tourist, its waters also have something for everyone. From deep-sea Marlin fishing thrills to scenic boat rides around the Sydney Opera House, it has it all. The Sydney fishing charters don't let you miss out on anything, and not a lot of cities can make that claim.
What's it known for?
When it comes to iconic locations, the Sydney Harbour is right up there. There's no better way to take it all in than a boat cruise under it.
Holiday hacks don't get much bigger than a fishing trip in Sydney. Not only do you enjoy gorgeous views of trademark locations like the Harbour Bridge and the Sydney Opera House, but you also get to catch a highly diverse fish selection. If you are lucky enough, you might also experience Humpback Whales breaching from up close.
Being Australia's most sheltered harbor, it has everything from Kingfish to Bonito, Tailor, Salmon, and most other fish you could think of. The waters are calm and welcoming enough for people as well, almost all year round!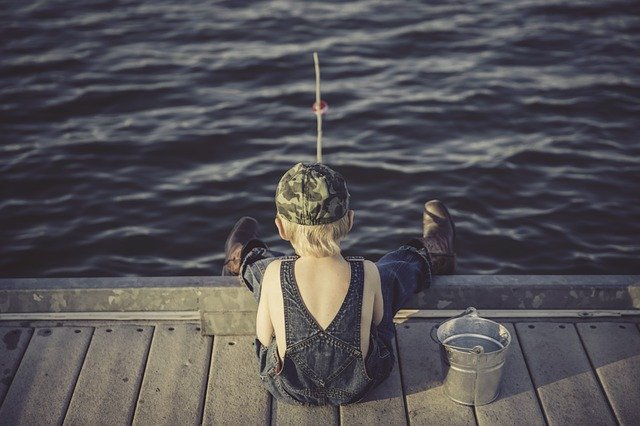 However, the Harbour is only a small part of the grand experience that comes with Game Fishing Charters Sydney. Down south, you'll discover the teeming aquatic diversity around Botany Bay reefs. Even from a small fishing boat, you'll easily be able to access the beaches and artificial reefs that make this one of the biggest fishing hotspots in Sydney.
Move a bit further and you'll be reef fishing over The Peak and the 12 Mile. You'll find Trevally, Snapper, Kingfish, and the occasional Mahi Mahi to keep you entertained throughout the session. It sounds like hours, but it'll all be within a short twenty-minute boat ride from the Heads.
Rules & Regulations
Not all fish you catch is legal to take home with you. Many have to be released, especially the ones that are out of season.
For anglers over 18, fishing licenses are typically required in New South Wales. However, some Sydney fishing charters include a 'Recreational Fishing Fee Exemption Certificate' allowing you to fish license-free.
Types of Fishing
Sydney entertains all types of fishing — anything from the big game fly fishing to the high-speed jigging, and of course, the good old-fashioned bait fishing! The local superstars are Flathead and Bream, while Salmon, Tailor, Bonito, and Kingfish are thrillers on the light tackle.
If you're looking for some big Snapper fish, all you need to do is anchor up and try reef fishing. Similarly, if you're on the hunt for a Kingfish for premium bragging rights, live bait would be your best bet. You could even head offshore to have a go at spearfishing! The further you head offshore, the more fun you'll have.
Conclusion
It's easy to get carried away when you go fishing in Sydney's waters. Make sure you keep track of the time you spend over there. Going for minutes or hours above the agreed-upon time with your captain may incur additional charges, so remember the starting and ending times for your charter. Have fun!