With the Coronavirus lockdown finally looking like it is on it's way out, with restrictions being lifted across Europe, the time has come for families to start thinking about holidays again.
It has been a bleak few months for the travel industry, with airlines being forced to close (on account of the various governments closing their borders and airports), hotels being forced to stay shut, and even campsites and other resorts being banned from taking any new customers on throughout.
The lockdown has hit the big resorts in Spain and Gran Canaria in particular, with the hordes of tourists that usually head there for winter sun being fully refunded, and the whole place being left empty and desolate.
Ski resorts have also been hit hard, with many only just about reaching the magic 'break even' point that comes after having 12 weeks of the ski season, and some others having terrible seasons that they will have to write-off.  In Italy, the resorts closed in February and will only re-open in November – for hotels, restaurants and whole industries build upon the trade, the next 8 months are going to feel very long indeed.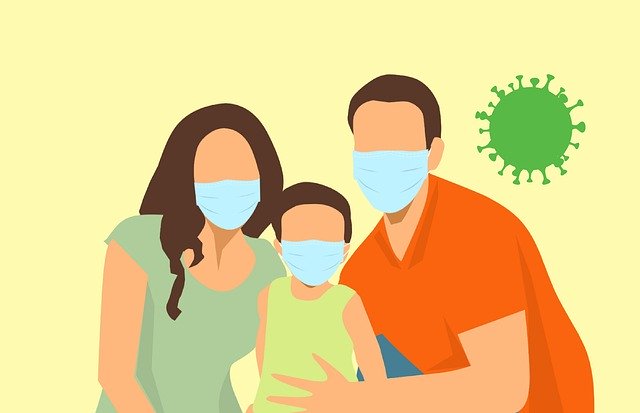 And with the lockdown being lifted, there is speculation that the type of holidays we take are going to change.  Along with wearing a face-mask whenever you go out in public, not shaking hands or touching anyone else if it is al all avoidable, and trying to remain 'socially distant' from anyone who might cross your path, the expert modellers are predicting that it might well be the end for both cheap flights and mass market resorts.
For all cheap flight operators, the model is to try and fill the plane to it's maximum capacity, and the plane only starts to make a profit when it is over 70% full.  If the operators are forced to stop using the middle seats in rows (to allow people to stay far enough away from each other so as not to touch) then it would strip out 33% of the seats, and leave most routes unviable.
For mass market resorts, we're thinking about the All Inclusive purpose-built hotels that have been loved by the English and the Germans for many years, typically on the Spanish or Italian coast.  These are again built on a business model that needs big numbers to function, and with social distancing then it might well become unviable to run them.  When you throw into the mix that firstly, less people will be travelling anyway, and secondly, those that do don't want to be stuck in a resort with thousands of others where the risk of catching something is much greater, you can see that they have a tricky future ahead of them.
So where can you go on holiday, and be as far away as you like from the crowds?  Which holidays allow you to explore new places, push yourselves out of your comfort zone, but still allow you to have quality time with your friends and family?  Which holidays allow your kids to learn new things, take an active role in the driving, and are a whole load of fun?  The answer, of course, is a sailing holiday.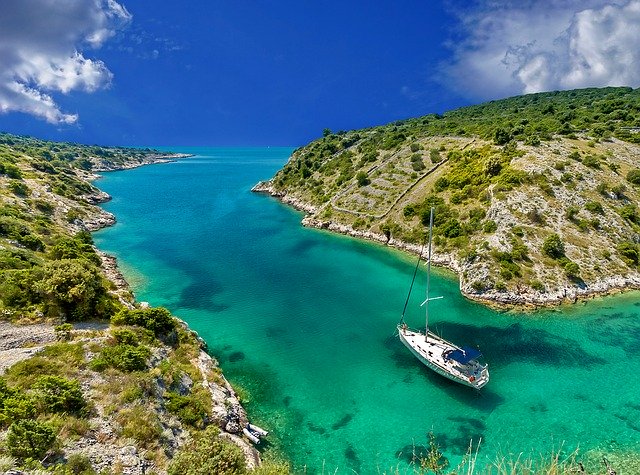 The guys at plainsailing.com believe that this might well be the making of the inudtsry, with more and more families and groups of friends taking the opportunity to get out onto the water, where they can avoid people as much as they feel they need to.  When you charter your own yacht then you get to choose where you stay – if you want to stay in a private, secluded bay in literaly the middle of nowhere, you can do that.  Or you can head to smaller marinas away from the beaten track, or in Greece and Turkey you can rest the night on a mooring buoy owned by a restaurant, who will bring your dinner out to you on your boat – you can really keep yourselves to yourselves.
Sailing holidays are great for kids too – they can learn how the boat works, what it is about the sails that propel the boat through the water, how they tie off the fenders, etc, as well as careering about on their own with the motorised dinghy, or paddling around the coves and coast in an SUP.  Maybe you can show them the joys of snorkelling, or at the worst you could always buy them their own unicorn water-float, and just tow them behind you on the yacht!
You don't need to be a sailing expert to take the family on a sailing holiday – if you don't have the sailing licence yourself then you can take the boat with a Skipper.  This will be someone who has been out at sea for the last few weeks, usually interacting with only 6 or 7 people per week, and in Greece and Croatia it looks like they will be getting tested every week to make sure they don't have Coronavirus, and are safe for your family to sail with.
If you want them to, they can discuss the route with you, and help you find what you are looking for – whether it's a private beach for a late-night private barbecue under the stars, or a cute marina right next to a small restaurant that specialises in sea food.
Small, private holidays look set to be the answer for many families this year, and in the years that follow as people try to minimize the risk whilst also having a great time out in the sunshine.  Once you're out of the airport, you're not mixing with thousands of people – just the ones you know and trust.  And you don't have to worry about getting face-mask tanlines, or indeed anything, as the boat bobs away, taking you to your next charming little non-tourist Greek village.