Road trips are a classic traveling experience. Whether it's with family, friends, or just by yourself, these trips delight the senses with new sights and adventures to take in.
However, as great as road trips are, there are some long stretches of silence, endless miles of highway, or the conversation starters have been used up. Here's where the app Drivetime comes into play. Drivetime is an app that allows you and your road trip group to play interactive audio content, hands-free. That means the driver can play too!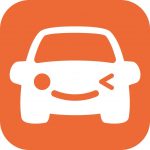 Content
Drivetime was built to have content for all ages and preferences, grouped by 'channels'.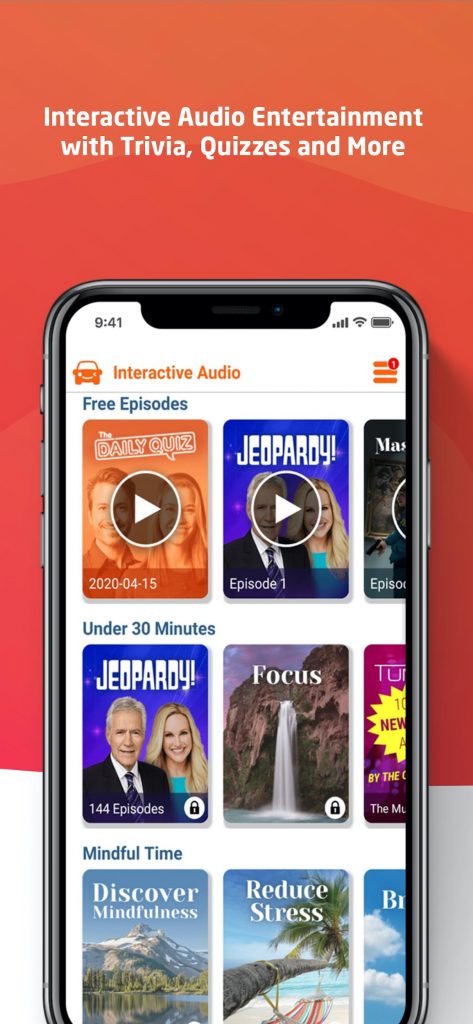 The Daily Quiz
One of Drivetime's most popular channels, The Daily Quiz is a 30 minute trivia show that has a new episode uploaded every weekday (there are over 400 episodes that have been recorded so far). Every episode has 3 quizzes of 7 questions each, hosted by the charismatic hosts Liam, Melissa, and Alyson. Topics range from popular ones like Disney and Harry Potter, to curveballs like Rain and Grandmas.
Jeopardy!
Many of us grew up watching this popular gameshow, and it's now available to you in the car! With the legendary Alex Trebek and Sarah from the Clue Crew hosting the over 140 episodes of the show spanning the show's 35+ year history. Similar to the show, there's Double Jeopardy! And Final Jeopardy! as well.
Superfan Showdown
Have you watched Indiana Jones dozens of times? Think your a huge fan of Star Wars? Put your knowledge and fanaticism to the test by playing Superfan Showdown! Current titles include Indiana Jones: Raiders of the Lost Ark, Harry Potter and the Sorcerer's Stone, The Little Mermaid, Mean Girls, and Star Wars: The Empire Strikes Back, with many more titles to come. Challenge your friends to see who the ultimate fan is and retain bragging rights!
TuneTime
Think you're a music whiz? Challenge your friends and family in the car to a match to guess the correct Song and Artist. From 2000's Pop to 90's Country to 80's Rock, this is a great game to play to see who's really knows their tunes.
Would You Rather
This game is great for really getting to know your road trip mates better and encourage some lively discussions! Would you rather have more time or have no money? Would you rather live in the Harry Potter universe or the Star Wars universe? With over 350 questions, you'll be sure to have some interesting takes.
News Briefs
Catch up on the day's news with 1 to 5 minute news highlights from leading news outlets like BBC, CNN, Fox, NPR, and WSJ.
Other Drivetime Use Cases
Drivetime was made for those in a car and driving, but doesn't have to be. Other cases could be while getting ready for the day, with children to reduce screentime, while getting ready for the day, or while doing chores. Because Drivetime is hands-free it allows you to be more productive while doing other activities.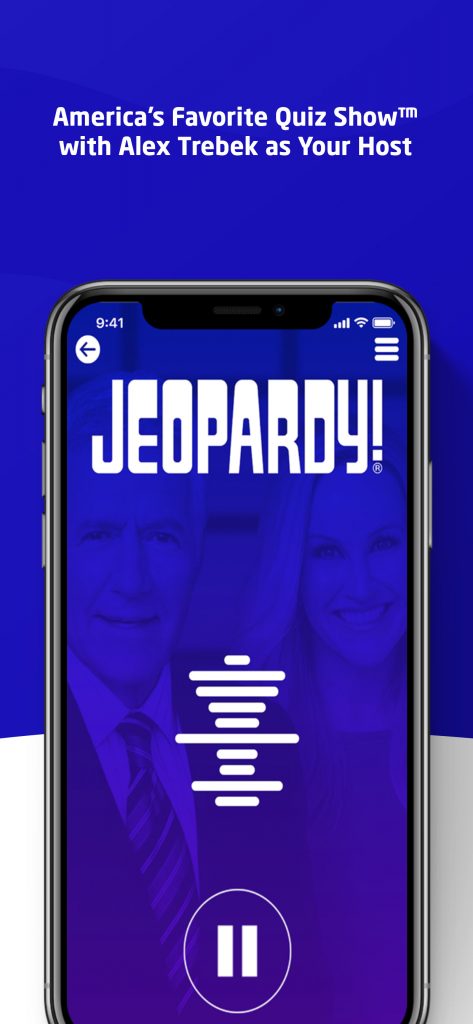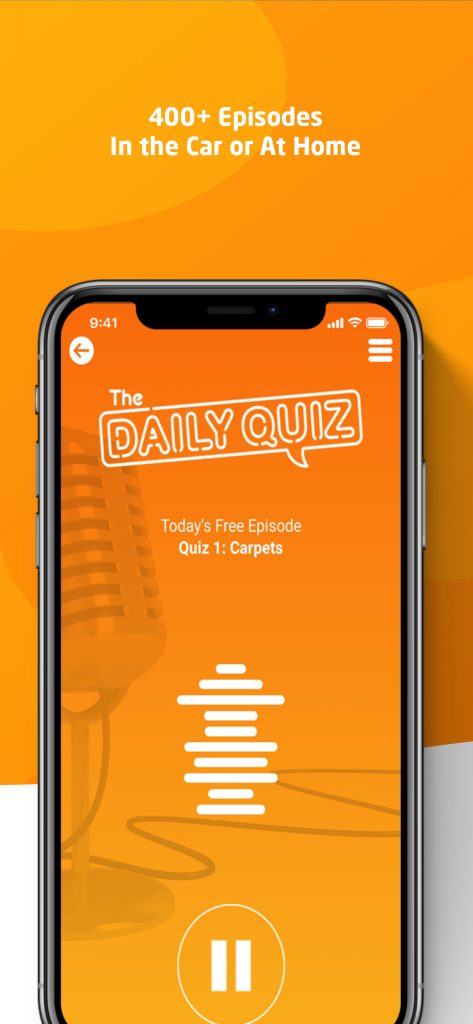 Price and Availability (iOS , Android)
Drivetime is available in the United States and Canada, and is free to play. Some features require a monthly or annual subscription, with the first month at only $0.99!
What Drivetimers are Saying
"This app is the only one of its kind and is a great game for trivia lovers!"
"So much fun to play when your hands and eyes are occupied. Learn about things you didn't know and stay updated with the latest news. Best app for hands-free trivia."
"Drivetime is my commute app, it's what sets apart my home office (that does not have doors) apart from my home."
"My family loves the trivia and brain trainers on long trips. Song quiz rocks."
"A lot of times I'm at the breakfast table and we play as a family so that's fun."
"I'm with the DriveTime in the bathroom so embarrassing that that's where it is. Good show today."
"Drivetime you have no idea how many times you showered with me. You've also done the dishes thank you I love to talk to you."
"Drivetime is my activity that I do with my cab drivers it's just a fun game and for ice breakers."
"So I work out of the house and you go with me to take my son to school in the morning and then when I get home I do the dishes so you help me do."
"Sometimes my wife and I lie in bed and play Drivetime or TuneTime before going to sleep."
Conclusion
Drivetime is overall a great product for those that drive regularly or anyone going on a road trip. The content is diverse and engaging, and there is new content available on a daily basis. Check it out and make the most of your road trip!