South Asia is a perfect vacation to unwind and embrace nature, and apart from being a biodiversity hotspot, South Asia is home to some incredible architectural marvels and you don't have to be a lover of beautiful architecture to relish these wonders. Some of the prominent destinations in South Asia for brilliant architecture are Singapore and Malaysia.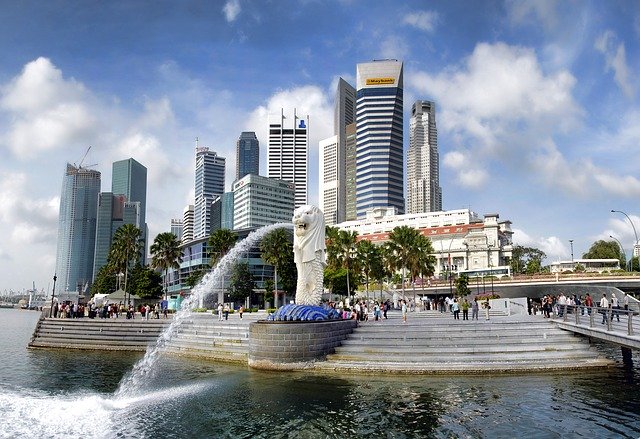 Here are some of the best buildings in Singapore and Malaysia
Jewel at Changi airport
This is a new feather in the cap of Singapore. It is a mix of nature and modern architecture. This 10 story building houses several arenas for recreation, entertainment, eateries, and boutiques. The main attraction is the Rain Vortex, which is the world's largest indoor waterfall! The top storey has a Canopy Park, with an exuberant garden and recreational spots.
Moshe Safdie and his team were behind the designing and planning of this majestic architecture and in the real sense, it is the jewel of Singapore.
This new addition to the Singapore airport has redefined the airport experience. Don't forget to explore this wonder with your Singapore Malaysia tour packages.
Marina Bay Sands
A piece of architectural wonder, this masterpiece by the world-renowned architect Mosche Safdie. With an excellent rooftop garden and one of the world's largest swimming pools, Marina Bay Sands is one of a kind in the world.
It also includes theatres and an Art Science Museum to explore. Apart from this, there are exclusive malls to shop and unwind.
Tree House
A concept in sustainable architecture, the design of this entire tree house is based on reducing the carbon footprint and maintaining the ecological balance. It is the symbol of the harmony between man and nature and has found its name in the 2014 Guinness World Records. Several amenities like spa, gym and swimming pool are also available in this eco-friendly setup.
So if you are looking at an eco-friendly option to relax, then the Tree House is the place to visit.
Esplanade – Theatres
Do you love art and theatre? Or are you a theatre artist? Then Esplanade is a must-visit, it is a performing arts center with a concert hall. The entire place has been designed as an ode to the performing arts and has been meticulously planned to ensure seamless acoustics and ambiance. The building also includes a library exclusive on performing arts.
8 Shenton way – AXA tower
A 254m high skyscraper is a visual treat at night, and it is known as the world's tallest cylindrical building. AT night the entire building is illuminated and is a vision to behold, there are many restaurants and pubs to visit in the building.
Malaysia Christ Church
A historic work of art built by the Dutch in the 18th century, this 266-year-old church is a UNESCO world heritage site. The Dutch colonial architecture is a real gem and a rarity, this church took 12 years to be completed. There is a museum too, which depicts the history and culture of Malacca.
Petronas towers
This 88 storeys twin towers were the tallest buildings in the world from 1998 to 2004. The Petronas twin towers were designed by Cesar Pelli. It is the perfect spot to witness the city's skyline, be sure to pre-book your slots. The impressive sky bridge connects the two towers and only the 41st floor is open to visitors.
Majid Jamek
This one of the oldest mosques in Kuala Lumpur, and is a combination of Moorish, Mughal, and Indo – Saracenic architecture. The location of the mosque used to be an ancient burial spot. The wonderful architecture is a must-visit, when in Kuala Lumpur.
Rumah Terbalik
This quirky piece of architectural wonder is one to tickle your fancies. The entire building is upside down, and completely furnished. While you are here, you can also visit the 3D museum and the souvenir shop to pick some goodies that are both culturally relevant to Malaysia and thoughtful gifts. The 3d museum is the perfect spot to understand the cultural heritage of East Malaysia and there are several other exciting activities in the museum to keep the entire family entertained.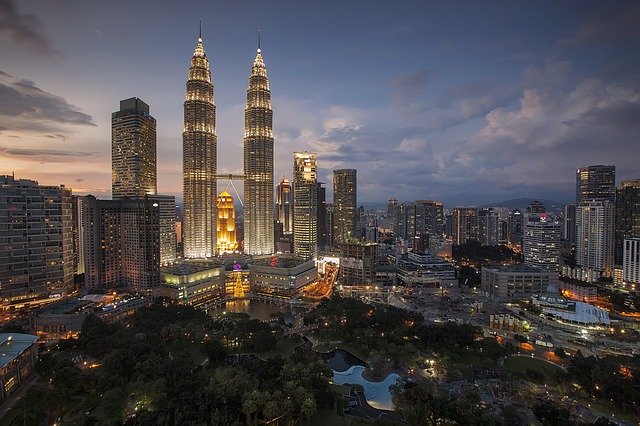 Inspired much? Then look no further and choose from a range Singapore Malaysia tour packages, and get set on your next vacation!