Tourists come to Krakow from all over the world with different tastes, interests, and lists of places they want to go to. School trips, religious pilgrims, other organized groups, individuals, and families – they all have their own needs and expectations for their trip to Krakow. As experienced Krakow guides, we know this very well and are well-practiced at accommodating guests of all ages and backgrounds. That's why we've put together a few tips and pointers for anyone coming to Krakow with younger visitors.
Little feet on the tourist path!
Kids are among the most demanding visitors and every good Krakow Guide knows that working with them can be as challenging as it is fun. To hold their attention, you have to keep things new and fresh, pique their curiosity and most of all have fun. The bigger the group, the harder this can be and of course, the nature of the tour must always be adapted for their age. If you are bringing a young group to Krakow or visiting with your own family, we can share some great advice for tailoring a Krakow sightseeing tour of their interests.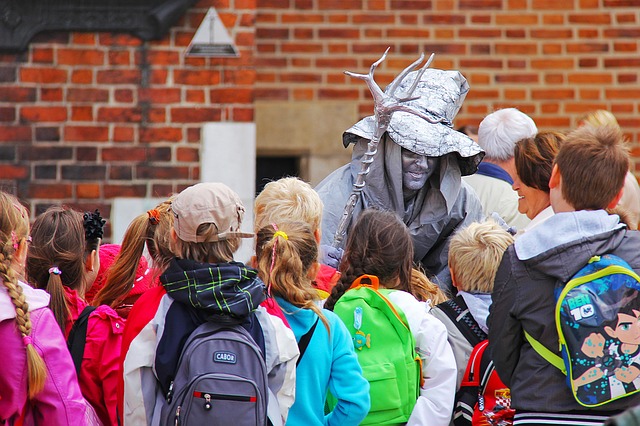 Ready, set, go! Krakow sightseeing!
Krakow sightseeing usually starts with the Old Town, Wawel Castle, and the former Jewish Quarter of Kazimierz. The whole area is on the UNESCO List of World Heritage Sites but that doesn't mean it can't be full of places of interest to kids. There's great fun to be had by young and old alike at the Underground Museum in the Main Square, which has quickly become one of the most popular exhibits in the entire country. A visit really is like a trip through time. You'll see the underground world discovered frozen in time by archaeologists during a five-year excavation. Artifacts from medieval times are presented in a new way, however, with the aid of multimedia and a modern touch. Even the youngest explorers leave the museum in delight and, thanks to a special zone for very little kids, in great spirits.
Kids of all ages will love a visit to the Sugar Artists sweets workshop on Grodzka Street, just off the Main Square, where they can see up close how candies are made according to an 18th-century recipe. Entering this sweet & colorful world is like stepping into a fairy tale and sets the imagination alight!
Krakow also many tales and legends with castles and knights and dragons to keep young visitors engaged and transported to their own fantasy world. Our guides can bring this world to life and share the tales from the days of kings and queens and fire-breathing dragons like the one who lived under Wawel Castle. Krakow is a place where a great Krakow Guide can entertain and charm young visitors. We love to lead families around all the places that will make for great memories and stories to tell later!
Fun and learning – Krakow guides for youngsters
Don't forget that the places we're mentioning here are also great for parents and group leaders as well. Other good ideas for educational trips for groups include a visit to the university district and the Collegium Maius, the oldest existing building from the 14th century Krakow Academy. The exhibit of Krakow During the Occupation of 1939-1945, located in Oskar Schindler's factory, has become enormously popular.
A visit to this theatrically-arranged presentation with a Krakow guide is a very moving history lesson.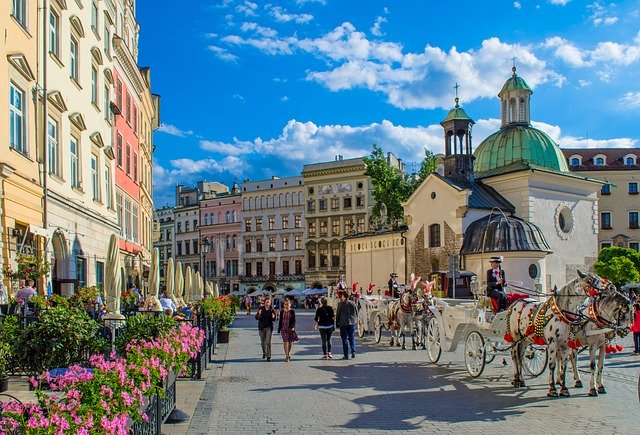 Krakow can be discovered from many different angles and perspectives. Our guides can tell young visitors about life in Krakow in Middle Ages, about the culture and history of the Jewish community of Krakow during a visit to Kazimierz, about life in Nowa Huta and other aspects of life here that can enlighten and expand horizons.
Young groups of visitors also love trips to the nearby Ojcow National Park, the Benedictine Abbey at Tyniec, and the salt mines in Wieliczka. Krakow tours to the Museum at Auschwitz-Birkenau, however, require a certain maturity as it is an important and sometimes difficult experience and that's why the recommended minimum age for visitors is fourteen.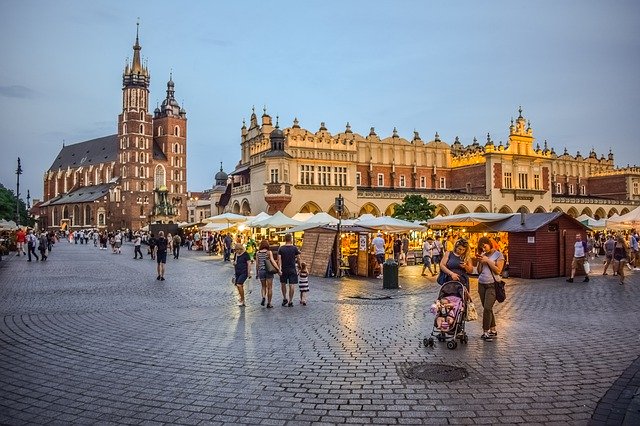 Krakow guides & Krakow tours
If you're looking for more information about any of the places listed here or general tips and advice on trips to Krakow with kids or youth groups, be sure to have a look https://krakowzwiedzanie.pl/en/. You'll find details on our offers to help organize group tours with best-licensed guides in Krakow.   If You want to see and explore more of beautiful Poland, reach https://its-poland.com/.