Situated on the border between Nevada and California, Lake Tahoe is an iconic freshwater lake that provides guests with savor scenery featuring the Sierra Nevada Mountains. Having earned its reputation as the largest Alpine Lake in North America, Lake Tahoe is also recognized as the second deepest lake in all of the United States and impressively, the 16th deepest in the world. Averaging depths of 1,000 feet and providing visitors with 72 miles of pristine shoreline to enjoy, it's not hard to see why this dynamic destination calls to travelers from across the map on an annual basis.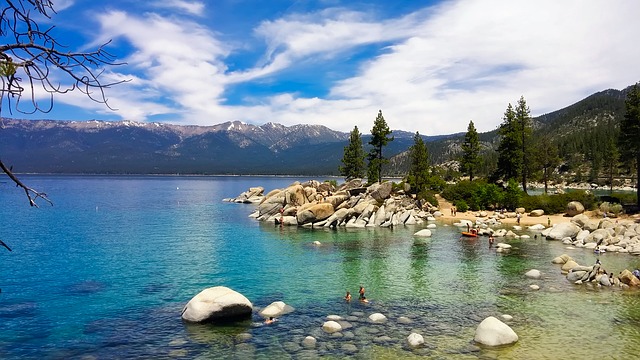 While the many ski resorts that make up the greater Lake Tahoe area call to downhill enthusiasts when the snow begins to fall, the summer is dedicated to camping. RV options are plentiful and vacation rentals abound in this area, however, those who are looking to introduce little ones to the beauty, fun, and excitement of the great outdoors, won't want to miss their chance to make Lake Tahoe their tent-camping destination. When your travel plans include tent camping with kids in this area, consider this your ultimate guide to enjoying a thrilling, yet stress-free experience that will keep you coming back each and every summer.
Locate Family-Friendly Camp Sites
Tent camping with kids around Lake Tahoe doesn't have to be a strict step-by-step process, but it does require a bit more planning than if you were to do the same thing with friends or adult family members. While it's always exciting to have an adventure with your little ones, Lake Tahoe is a vast area made up of versatile terrain and it's important to pick a place that's going to provide that nature-immersed feeling while still accommodating little ones and their parents with the extras they might require.
Fortunately, Lake Tahoe is packed with family-friendly campsites perfect for tent adventures and even the process of choosing just one to stay at could be turned into a pre-travel game with the kids. Both Eagle Point Campground and Camp Shelly in the South Lake Tahoe area are great options when it comes to family-oriented tent vacations near the lake. While both destinations offer up tent camping sites, these facilities also include on-site cabins that could work as an ideal backup plan in case one of the kids falls ill or isn't quite a fan of those middle of the night nature sounds tents more easily offer up. As an added convenience, both campsites offer up newly renovated showers and restrooms, making it simple to take care of those daily necessities before returning to enjoying the spectacularly scenic views.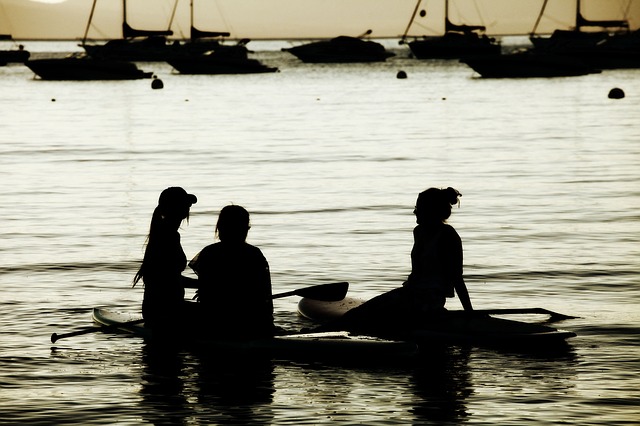 Know Your Local Supply Stores
A key ingredient to enjoying a successful tent camping experience in Lake Tahoe with little ones is to make sure everyone understands that it's an all hands on deck situation before you ever arrive. Letting children help with everything from cooking preparations to tent set up and the clean-up chores in between is a fantastic plan when you're hoping to start a tradition that everyone feels involved in for years to come. However, before you can begin turning your campsite into a well-oiled outdoor adventure and learning center for young minds, it's a good idea to know where local supply stores are to stock up before you arrive and avoid having to run out during your stay.
Willard's Sport Shop located at 170 N. Lake Boulevard in Tahoe City is a great place to keep on your radar when you're looking for everything from outdoor sporting equipment to those first aid kits that come in so handy when tent camping with kids. Kayaking, paddleboarding and biking are highlights of any family trip this direction and Willard's Sport Shop is a budget-friendly place to find high-quality equipment available for rent as well as safety essentials such as kids' helmets. Having a well-stocked collection of groceries on hand has to happen before the kids can ever help cook. Save time and money on gathering up everything you'll need before pitching the tent by swinging by Grocery Outlet Bargain Market on your way to the campsite. This discount store offers wallet-friendly prices on all traditional grocery items and also has a collection of small souvenirs and gifts that kids will go crazy for. The store is conveniently located at 2358 Lake Tahoe Boulevard.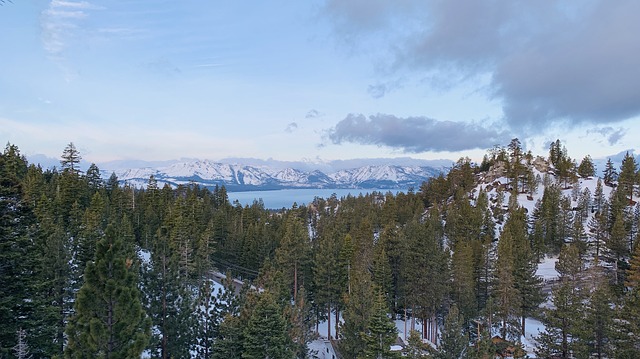 Have Some Indoor Activities Ready… Just in Case
While adults tend to have visions of picture-perfect Lake Tahoe vacations in their mind when they set out to tent camp with kids, the key to making this a memorable experience is always going to be flexibility. While it's important to plan out the adventures you're hoping to have in the great outdoors, weather and short attention spans aren't always on your side, so it's important to have a few indoor backups in the area that are sure to inspire little ones. Tahoe Tot Spot is one of the best in their business and can be found at 1012 Al Tahoe Boulevard. Open play times are regularly scheduled where kids and parents can drop in. Kids will find a world of fun waiting for them with options to enjoy miniature climbing walls, bouncy castles, playrooms, interactive games and much more. Wait out the rain here or let little ones run off extra energy before returning to the campsite for a night of s'mores.
Enjoy Off-the-Beaten-Path Adventures
Lake Tahoe is a terrific place to tent camp with kids not only because the scenery is so stunning but because no matter what age your little ones are when you first take this adventure, there's a long list of options for outdoor fun. It doesn't have to be complicated and really, one of the best ways to see the sights while keeping everyone contained is to rent a boat for the day. Tahoe Sports is recognized as one of the premier providers of boat and watersport rentals in the area and is a great place to find that easy to maneuver pontoon that gives you and the kids plenty of space to enjoy the waves. If you don't feel confident enough to keep an eye on the kids while driving too, this company offers chartered experiences where an experienced captain and guide can take the wheels so you can simply sit back and enjoy the ride. Life jackets are always included, and tours can be customized according to timeframe and preference.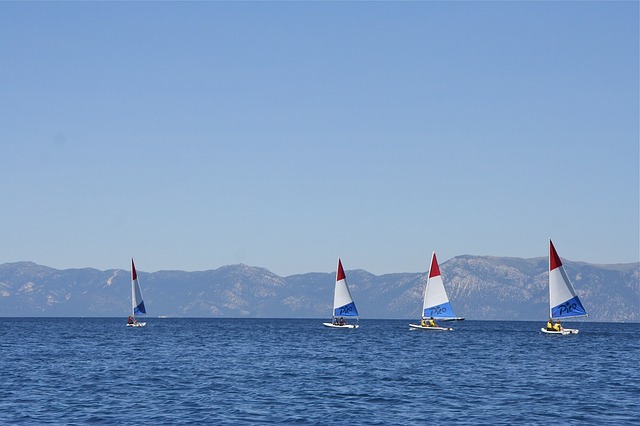 Author Bio: Caitlyn Knuth is a travel writer whose own adventures have inspired her to write about everything from the most delicious cafés in Paris, France to the breathtaking salmon runs in Juneau, Alaska. Working in association with Tahoe Signature Properties, she enjoys writing and sharing about Lake Tahoe in the hope others will pack up and head out on family-focused adventures of their very own.