Family holidays are a great way to spend some quality time with your kids and explore interesting new places. So, if you are considering New South Wales as your destination, you'll be glad to hear that there are many unique and breathtaking spots that you can visit even with your little ones. Here are some suggestions.
Visit an alpaca farm near Yass
If your family is passionate about animals, you will certainly love visiting an alpaca farm just outside of Yass. Located three hours southwest of Sydney, the Clearview Alpacas Farm offers its visitors a hands-on experience while there is also plenty of space for a picnic if you and your kids want to enjoy a lunch surrounded by the gorgeous landscape. What is more, you can learn about knitting wool and alpaca fleece as well as browse through the many alpaca products on display in the gift shop.
Go on a hot air balloon ride in Canowindra
In case going on a hot air balloon ride is an item on your bucket list, you can check it off by visiting Canowindra. This quaint village located in the Orange region is known as the hot air balloon capital of Australia. Seeing as how it is set on the banks of the Belubula River, you'll get to enjoy stunning sights from a bird's point of view as well as witness the pink and orange skies during sunset. What is more, there is also a museum you can explore to learn about the bizarre fish that existed even before the dinosaurs.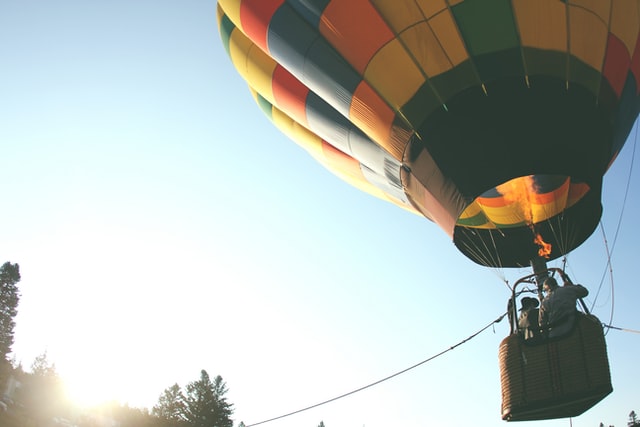 Enjoy a spectacular cruise in Sydney
Perhaps your trip will be limited only to Sydney. There is no need to fret as the capital of New South Wales offers plenty for curious families. While you can visit a local zoo, you can also take your adventure to the water and opt for one of the magnificent Sydney cruises. If you time your visit right, you might even get to witness the brilliant spectacle that is Vivid – a festival of light, music, and ideas – from the comfort of a huge ship. Your kids will surely be mesmerized by the interactive and immersive art installations. Also, even if the timing doesn't work out, you can still take the opportunity to see Sydney from a unique perspective and perhaps even take a swim or spot some whales.
Try paddock-to-plate dining in Omadale Brook
Have you been trying to teach your kids about the importance of growing their own produce? A visit to The Orchard Lodge which is nestled at the junction of the Hunter River and the Omadale Brook, just over four hours from Sydney, can provide you with a chance to do exactly that. Have them pick some fruits while you sip on delicious wine and try fishing for trout as well.
Have a camping holiday in Myrtle Creek
If camping is your family's favorite way to travel and explore new destinations, you should make the Aranyani Bison Farm in Myrtle Creek one of your destinations. Whether you prefer tents or RVs, you will find a place here. You and your kids will not only get to see bison but Shetland ponies, horses, cows, parrots, ducks, and peacocks as well. Moreover, the park is full of facilities that allow you to play various sports like beach volleyball and Frisbee golf. What is more, there is also a pool. You'll surely want to stay at least a few nights to get to experience everything this spot has to offer.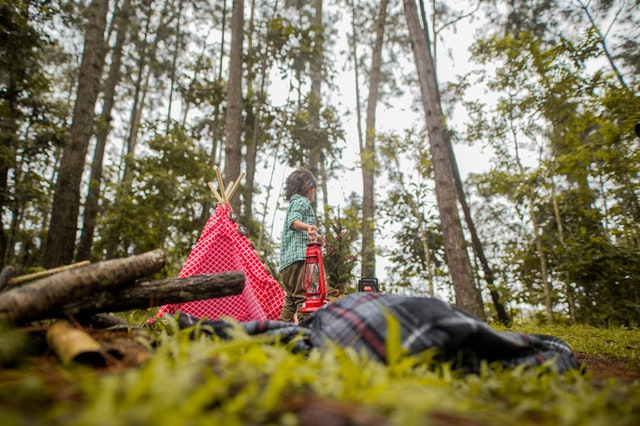 Opt for various activities in Port Stephens
Another New South Wales spot where you can engage in a slew of activities is Port Stephens. This should come as no surprise seeing as how the marine park here is twice the size of Sydney Harbour. You can visit the hotspots in terms of whale and dolphins watching, go swimming, or explore the local seafood offer. However, you can also simply relax on a few of the 26 pristine beaches. If you find yourself in Newcastle, Port Stephens should not be skipped.
Breathe the clean air of the Snowy Mountains
The Snowy Mountains are a delight regardless of when you decide to visit them. During the winter, they're a true paradise for skiers while during the warmer seasons, horse riding is a favorite activity among families. Fishing, bush walks and mountain biking or cycling are also great ways to get out there and breathe the clean air. You can also camp here so it's something to consider if you prefer a longer stay.
Adopt a wild koala in Port Macquarie
One more location you should definitely think about visiting if you love animals is Port Macquarie. You and your little ones can plant a tree, observe koala treatment and feeding time, and even adopt a koala at the Koala Hospital. Moreover, other fun things to do include exploring beaches and rainforests, kayaking, and seeing some stunning Aboriginal art.
Explore the passages of the Wombeyan Caves
Finally, something completely different. Have you considered going underground? Well, the Wombeyan Caves, near Taralga, offer a maze of caverns, tunnels, and passages that will certainly leave you and your family breathless. Seeing as how camping and self-guided walks are available, it means that you can discover everything at your own pace.
New South Wales is full of impressive locations that you and your kids can visit and discover together. Whether you want to camp or stay in a hotel, there are many different options available and you will surely find a spot that is just right.