Family travel without stress and full of fun!
If you are looking to travel with your family, whether you have a baby, toddler kids or teenagers; this article may be of great help. Many people are afraid of traveling with kids, especially if we are talking about babies, moreover if we are talking about new parents.
There is an idea that traveling around the world with children is extremely complicated and could even be dangerous, but let us assure you that is not true. Of course, you will have to take more precautions and consider a lot more things than if you were traveling on your own; it could be a little bit overwhelming when you do it the first time, but that is all. The more you do it, the more confident you get.
So, stop postponing that trip you were planning, take advantage of the Christmas sale online travel agencies are offering for this holiday, and start your journey!
Two of the most important tips, when you travel with your kids, is to always be prepared and to know what you are getting into. However, there are plenty of other tips to take into account to make your trip a beautiful experience.
Basic general tips
Take it slow and anticipate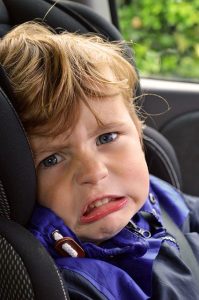 When you are traveling with your kids, it is really important to be organized and do things with plenty of time. Things tend to take longer than when you travel alone, like checking at the airport, getting through security, boarding the plane, etc. And this not only applies when you travel by airplanes if you are going on a road trip, but things will also probably take longer too, like stopping to get a snack, going to the bathroom, etc. In addition, you will probably have to stop more times than if you are traveling on your own since you can't expect a little kid to stay on their seat for several hours.
This rule applies to all parts of your trip. Leave plenty of time for things to go upside down. Get wherever you need to go early.
Be careful not to overpack
Most people make a terrible mistake to pack everything their kids use at home, to make sure they will have everything they need. This is a really bad idea. Kids get tired, you will most certainly end up carrying one of your children, so the last thing you need is to carry tons of luggage too.
Keep in mind to pack as little as possible, there is no use in trying to pack everything you own so you can keep up with your home routine. In the case you are missing something you really need; you can buy it wherever you are staying.
Pre-booking everything you can is essential
As we said, traveling with kids is not the same as traveling alone, so you will have to avoid showing up at your destination and looking up for a place to stay. You need to already know where you will be staying. It is important to be able to go straight to your place of lodging, drop your bags, and rest; especially if it took a long trip to get there. If you are one of those persons who doesn't like to book a place without getting to know it first, you can book lodging for only a couple of nights (for your arrival), and then go searching for other options, with plenty of time and having rested. Moreover, we advise you to pre-book everything you can in advance, like guided activities and such.
Take the time to fully explain everything about the trip
It is important to explain to your kids where you are going, what your trip is about, and to let them know everything you can to make them part of it; especially if you are traveling as a family for the first time.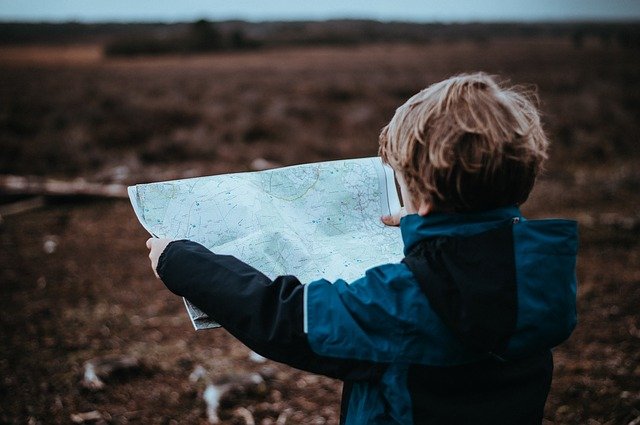 When there are too many things happening together that kids don't understand, they tend to get uncomfortable, and that means unhappy. On the contrary, if they understand the situation at each point of the trip, they will know what to expect allowing them to relax with what's going on around them.
Explain to them what they will be getting through during the trip, and how they should behave throughout each part or of it.
Snacks should always be available!
Things could get really stressful if your kids get really hungry and you have nothing to feed them. Hunger can take the trip from a happy experience to an extremely cranky one. You should always keep snacks available in a bag close to you. If anything unexpected happens between meals (delayed flight or a tour taking longer than it should have), you will be prepared. In addition, you should keep snacks for adults too; they get as cranky as kids do when they are hungry.
Get the right gear, even if it is more expensive
Investing in good gear is essential. By this we don´t mean you should have the most expensive version of everything you need for your trip; we are referring to gear that makes the difference, like a stroller for example. You should purchase a stroller that weighs half as much as any other, that folds up smaller and that is strong enough to carry your child all over the city, even though this gear means spending extra money.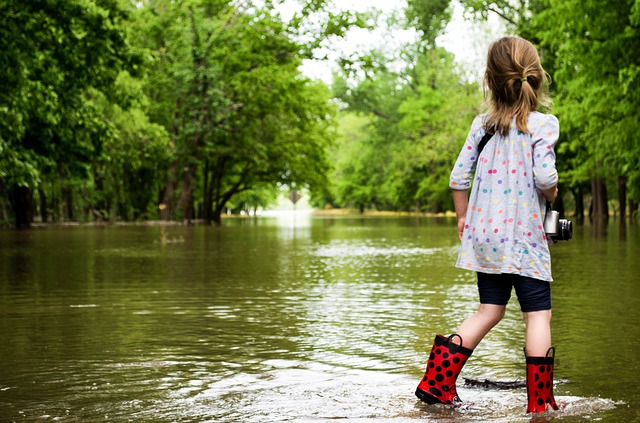 You can rest assured it will be money well spent. The same goes for travel car seats. Consider which gear is essential to your trip, how many times you will have to use it, and figure out which features you need them to have to make your life much easier. If you are having a hard time getting the money to buy them, you can ask your family and friends if they have what you need so you can borrow it.
Remember, if it makes things a lot easier and you will use it a lot, it is worth buying it.