Neither minimalism nor nomadism are new ideas. What is new is our newfound ability to connect with the rest of the world with a swipe of our thumb. Life #BLM, #MeToo, and #MAGA, #Vanlife is one of the movements that technology has jumpstartedwithin our culture in recent years.
The 21st century has been characterized by dramatic changes in technology. Nowhere is this more apparent than in the most populous state in the USA, after all, the American dream and the California dream share a lot of similarities.
One unintended consequence of the housing crisis that the California tech boom has fedinto is a fleet of remote professionals who live out of their vans.
The quality and costs of these van-homes vary wildly. As does the rationale for undertaking this lifestyle. What unites the vanlife movement is wanderlust and a love for minimalism.
How Much Does Vanlife Cost?
Maybe you saw this coming. The answer is IT DEPENDS!
The cost range varies by personal preference. The biggest cost issues you will have to deal with are how much work you are willing to do yourself and how much work you are willing to pay others for.
If the idea is to customize a regular old van you can get away with as little as $8,000. Megan Holstein from Medium recommends ignoring any offers under this price. You will end up regretting it. Anything under this is a recipe for disaster. This is not just a spacious car to drive the kids to soccer practice in, it is your literal home for a period of time. Anything over one month of constant use will exact heavy damage on a cheap vehicle.
How is it Different From Living in an RV?
RVs serve a different purpose for a different clientele than vanlife vehicles. Generally, RVs are more comfortable, but less eco-friendly. Solar panels and #vanlife go hand-in-hand. RVs are less homegrown than vanlife vehicles. Even if you buy a used vanlife vehicle with all the retrofitting ready, this customization job will generally still be the product of a skilled amateur rather than the team of industry professionals over at the Winnebago factory.
These inconsistencies due to amateur handiwork can become a real hassle if you are not careful. Many mechanics will be unfamiliar with your problem.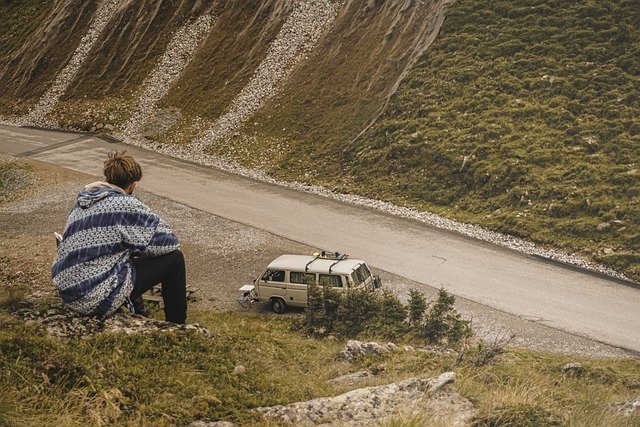 "Firestone can check the engine bay, but they can't check the cabin wiring," says Holstein.
RVs, therefore, are considerably more expensive. You can find an RV for about $30,000. It's worth noting you can also find professionally made #vanlife vans in this price range.
Best Channels, Tips, and Ideas for Vanlife
If you buy an RV for the purpose of converting it into a vanlife home, you will need to put a lot of interior and exterior work. The most immediate things will be removing any power-sucking TVs and heavy cabinets or furniture. Then you will want to add all of the #vanlife essentials such as solar panels roof fans.
These are important things you will need to consider before investing in any vanlife vehicle:
Tires: Are the treads worn? Don't let yourself get stuck on the road. Odds are you will be running those suckers for thousands of miles. If you need to get them replaced you should do it sooner rather than later. It also pays to go for high quality tires. Obviously, you will also want to carry a jack and a spare set of tires.
Air conditioning and heat: Can the car's climate control keep you fresh? This will be your living space. Do not make the mistake of realizing this when you are on the road. Make the necessary investments and just rip that financial Band-Aid right off.
Brakes: Are the pads worn? This will become a life or death issue if you do nothing about it. Make sure the brakes don't squeak when you press on them.
Interior space: Will you have company? You don't need doors when curtains will do the trick, but you will certainly need to manage your space very carefully. There is not a lot of room to work with so you may have to get creative with things like shelves and racks.
Oil: Do you have backup oil? You will need to be a real minimalist for your mobile adventure. A few of the bare necessities you definitely will want to consider are mechanical replacements and maintenance products. Unlike most mechanical problems, running out of oil can literally blow your car up. Suffice it to say, you want to keep that thing on you.