There is nothing that will bring a family closer than going on a cycling holiday, that way you will be able to reach and visit places than you normally would. It is a great way to explore new and larger areas of places you are visiting.
Cycle Through the Backstreets of Hanoi, Vietnam
Hanoi is a great place for families that have children of any age. If you have ever been to Vietnam or looked into it you will know that Hanoi is the second-largest city as well as the capital of Vietnam. But Vietnam is known for its chaotic stress and crowded roads. That is what makes Hanoi so different. The Red River District is the only part of the city that hasn't been affected by war, which makes it so charming and quiet. By cycling through this amazing place, you will be able to see a much more authentic and calm side of Hanoi. There you will be able to see the architecture that dates all the way back to old times. It is truly breathtaking as it is influenced by Chinese, French as well as Southeast Asian culture. This ride takes about two hours after which you will be able to have a family lunch at some of the most authentic food places and make up for all the lost calories.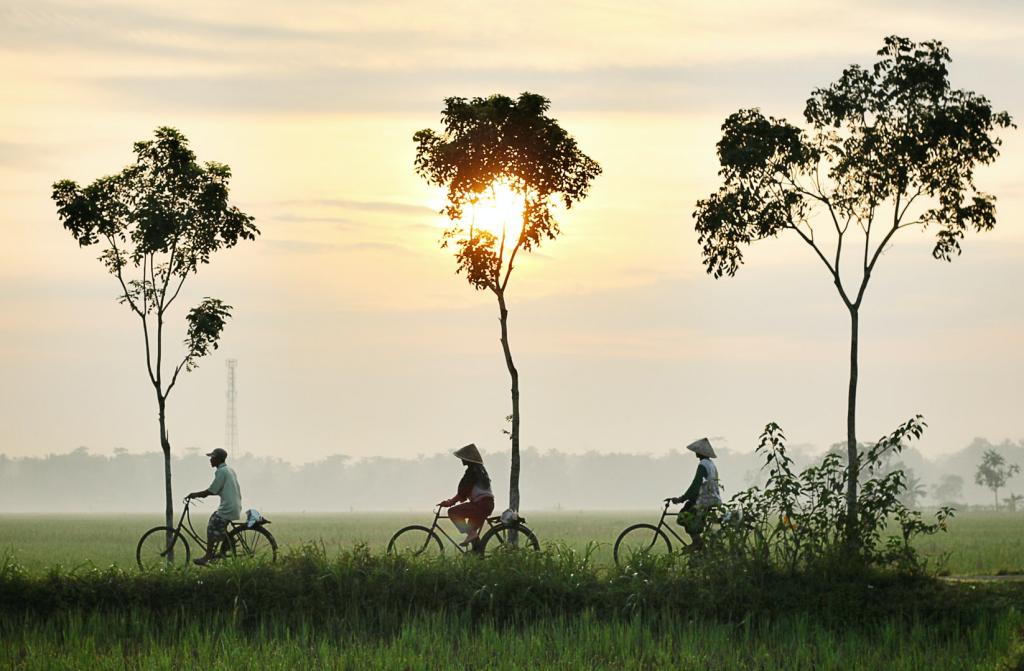 See What Cape Cod Has to Offer, United States
What a lot of people don't realize is just how many family-friendly trials there are in Cape Cod. It stretches all the way from South Dennis to Wellfleet, the Cape Cod Rail Trail is one of the first bike trails that was made from old railroad lines. Thus, it is very straight and good for children. This ride will take your thought to the heart of Cape which is very close to the ponds of Brewster and Eastham, making it a great place for a pitstop for a quick dip in the pond. If you take a slight detour from the CCTR you will be able to visit the Cape Cod National Seashore's Visitors Center in Eastham. There you will be able to go on other amazing bike trails that will get your blood flowing and adrenaline pumping as it has a lot of ups and downs. If you like more advanced trails where you will have more fun with your kids, you can visit the Provincelands Bike Trail that is approximately an 8-mile ride. You will be able to see amazing pine forests and ride along beaches which makes it a unique bike trail. There are a lot more trials you and your family can have fun on such as Falmouth to Woods Hole and the Cape Cod Canal Bikeway as well as the trail that goes under the Sagamore and Bourne Bridges.
Take on The Gold Coast from End to End, Australia
Truly there is no better way to get the full Gold Coast experience than to see it end to end, and not by a bus or car. Because it's such a beautiful place there are so many bike trails that you can go on and most of them are kid-friendly, all they need are good-quality kids bikes, and you are set. The most famous is the Memorial Route which is a 48-kilometer route that stretches from the Captain Cook Memorial to the Paradise Point up north. It is so famous because most of the route is along the coastline which will give you some of the most amazing views along with a pit stop for a quick dip. Along with all of that, there are a lot of children's playgrounds where you will be able to sit down, relax, or have a picnic. There are also a lot of amazing ice cream places to treat your kids for being amazing. Cycle Through Yangshou's Stunning Scenery, China
If you have very young children this might be the best place you as a whole family can enjoy some of the best scenery china has to offer. The world-famous karst limestone scenery of Yangshuo has that title for a reason. There you will be able to breathe the clean mountain air and see the amazing towers of limestone karst. This amazing bike trail can last for about one to three hours, where you will be cycling along the green paddy fields as well as some interesting villages that have curved eave roofs and very scenic outings.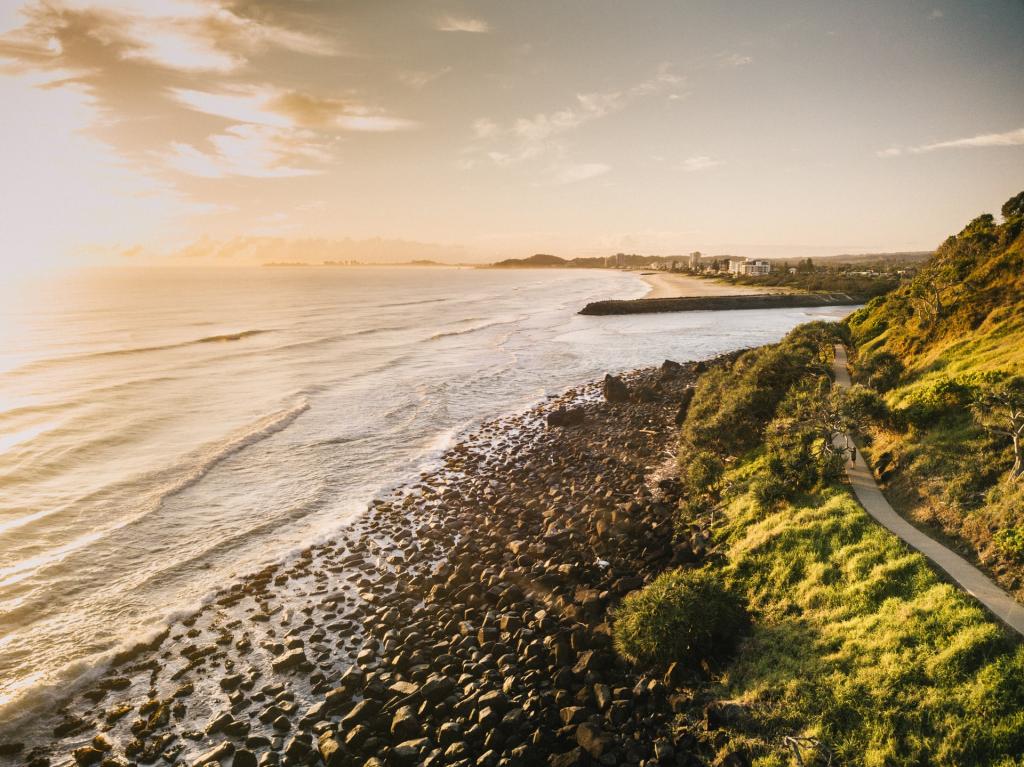 Explore the Magical Montreal, Canada
What a lot of people don't know is that Montreal is one of the first cities that has implemented a bike-sharing program and has provided over 5,000 to the largest city Quebec. By following the steps of Praise, biking on the streets of Montreal became an everyday thing to people that live there. That is also why a lot of families with young children choose to bike along the Lachine Canal. When you are riding along you will pass the historic mills that line the waterway you will be able to stop at the famous market and treat your family to some amazing food. The markets have some of the best bread and cheeses as well as some pristine deserts. That will give your kids more energy to go exploring all the beautiful places in Montreal. It is also one of the best ways to save some money as you won't need to spend money on fancy dinners and transportation.
See the Oldest Nature Reserve in Royal National Park, Australia
Another very popular cycling trail is located just an hour out of Sydney in the Royal National Park. It is over 70 kilometers of amazing gum tree-lined roads that will take you through one of the oldest nature reserves that Australia has. There are so many different routes and trails that you and your family can take but the most popular is the Manly Dam Mountain Track which is perfect for kids. It is only 10 kilometers but it is really fun for kids as it's not all straight. Because there are some sweeping turns and ups and downs you will need to have proper kids bikes if you want to take your family down this trail.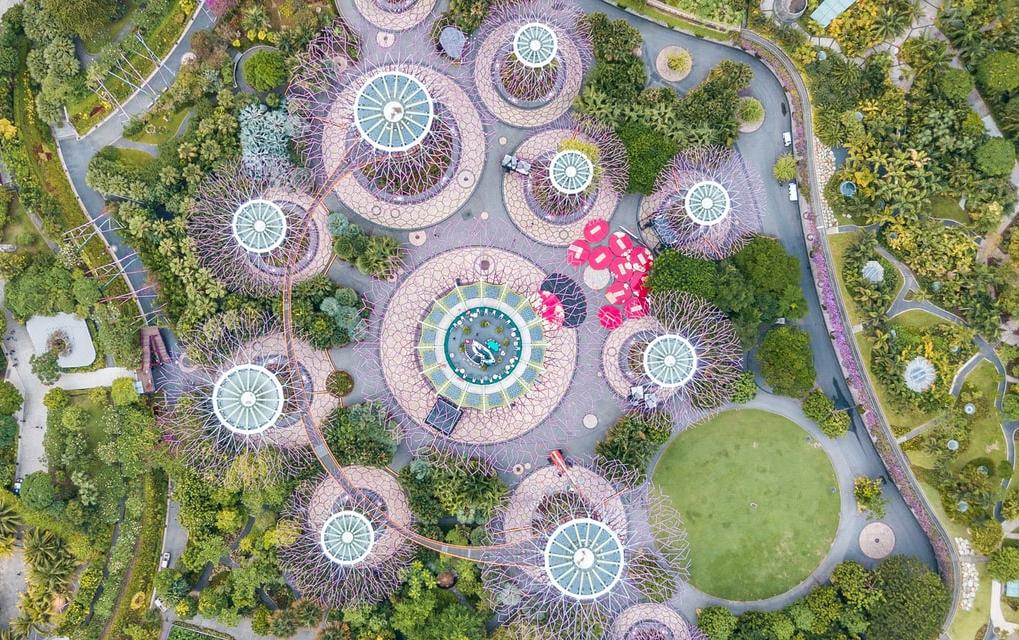 Have the Best Cycling experience in Nature Bishan-Ang Mo Kio Park, Singapore
One of the most popular weekend activities in Australia is cycling through the Bishan-Ang Mo Kio Park. This is an amazing lush green park which is also one of the largest public parks in Singapore. It is the perfect mixture of flat kid-friendly cycling paths, nature, and playgrounds where they can rest and play. If you want to play a little game with them and make it fun, cycle along the riverside and see if they can spot herons or kingfishers. Because this is so popular there are already made maps that you can download to get the full experience. Along with the playgrounds, there are cafés where you can sip some coffee and relax as they are playing in the sandpits.
Some of the best family vacations that everyone will remember are usually a vacation that is not typical. Exploring new places in different ways will not only bring your family closer but it will make your kids more intrigued rather than having them walk and look around.